CASE STUDY: Innovation Science and Technology Building at Florida Polytechnic University
PlexiGard MRD is the Solution for a High-tech and High-profile Job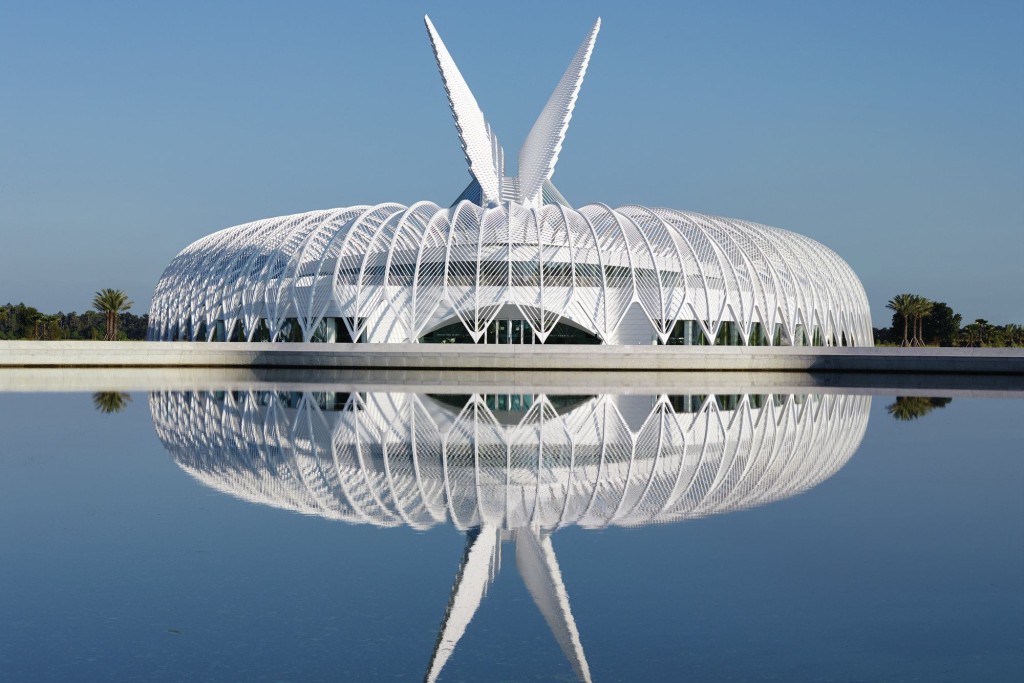 The Challenge:
The Innovation Science and Technology building is the centerpiece of Florida Polytechnic University, the newest member of the Florida State university system. The campus, located in Lakeland, along the I-4 tech quarter, opened in August 2014. The focus of Florida Polytechnic University is the fields of science, technology, engineering and mathematics (STEM). The location of the campus in one of Florida's high tech centers is a critical component of the University's mission to connect students with industry partners and provide hands-on experience. Designed by famed architect, Santiago Calatrava, 90% of the building is on a radius and the glazed roof is covered with operable louver arms that reach up to 12 stories above grade to regulate light into the building.
According to Skanska USA, the builder of this 162,000-square-foot cutting-edge facility, the project was very complex and required incredible attention to detail. And to say that the job was high profile and that each aspect of the project was held to the highest standard of quality and performance would be an understatement.  It was an honor and a testament to the high quality and excellent performance of Plexi-Chemie's PlexiGard MRD product that it was chosen as the flooring system for the elevators, engineering wet labs and the chemistry and physics prep rooms.
It was imperative that the floors installed in these areas be durable, waterproof and chemical and abrasion resistant. They also had to match the polished concrete scope, taking on a look of concrete with a matte urethane finish.

The Solution:
Fortunately, PlexiGard MRD has all of these properties, making it the perfect choice for the elevators, engineering wet labs and the chemistry and physics prep rooms. PlexiGuard MRD is an 1/8-inch thick decorative quartz, slip resistant broadcast system that is designed to address moisture in mechanical equipment rooms and other indoor spaces. The elastomer primer allows the system to resist dynamic stresses in the substrate to ensure the system remains waterproof.
The PlexiGard MRD System is comprised of the following:

The Results:
Together with Skanska USA, architect Santiago Calatrava and all other contractors and subcontractors on the job, Plexi-Chemie helped make this unique building a functional and inspiring space for Florida Polytechnic University students to become innovative problem-solvers, high-tech professionals and future leaders in the STEM fields.
In fact, the Innovation Science and Technology building is an award-winning facility! The building received top honors in the category of Higher Education/Research for the 2014 Engineering News-Record (ENR) Southeast Best Project Awards. ENR Southeast provides local, in-depth and comprehensive coverage on heavy, highway, building and industrial construction news in the states of Florida, Georgia, North Carolina and South Carolina. The annual ENR Southeast Project Awards program honors the best construction projects and the companies that designed and built them. Plexi-Chemie is proud to have been a part of this unique and award-winning project!