When coating contractors arrive on a jobsite, it goes without saying that having the proper coating material is critical to the success of the job. However, having the correct tools is just as important. This is why Plexi-Chemie is excited to offer application tools such as brushes, rollers, spike shoes, trowels and squeegees as add-ons to coating material orders. Plexi-Chemie is now the one-stop shop for epoxy products and the tools necessary to do each and every job right.

Brushes and Rollers
Never underestimate the importance of trim (chip) brushes and rollers on the jobsite.  Laying down epoxy coatings in corners and around other tight areas isn't possible without cutting in using 3 or 4-inch brushes. In addition, having both 9 and 18-inch rollers on hand is imperative during the application process.
Spike Shoes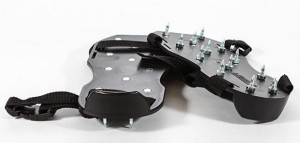 In order to stay productive and safe on wet surfaces, spike shoes are a necessity. The spikes on the bottom of the shoes allow the applicator to walk on freshly coated floors without damaging the finish. They can also be worn during the coating process to provide traction and allow for the application of epoxy resin coatings to the whole floor or to large sections of the floor. Without spike shoes, applicators are forced to coat one small section at a time, waiting for the coating to fully cure before walking on it and moving on to the next section.
Trowels and Squeegees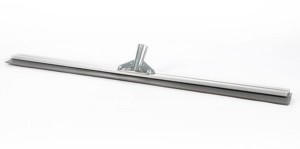 When it comes to applying epoxy coatings, trowels and squeegees are two of the most critical tools of the trade. It is important to understand that different size trowels may be needed depending on the chemistry of the coating as well as the required mils for a particular job. The same is true of squeegees. For large jobs, notched squeegees may be the best option. These squeegees have inserts that can be placed on their frames to ensure that the proper mil thickness is applied.
A Contractor's One Stop Shop
With all of our tool add-on options, Plexi-Chemie is making it simpler and faster for customers to purchase epoxy coating materials and all the essential tools for a successful installation.
[dt_divider style="thin" /]
For a full list of tools available or for pricing, please call us at at 904-693-8800 or email us at office@plexi-chemie.com.