Five Ways Flooring is More than Just Something You Walk On
In the flooring business, the following phrase is often heard from clients: "Well, it's just the floor. We don't need to spend too much money on it." Nothing could be further from the truth. The floors in any building, from a manufacturing plant to a commercial kitchen, are an integral part of a company's infrastructure.
Here are five reasons that having a good epoxy resin flooring system is a non-negotiable part of doing business:
1. Floors are the Foundation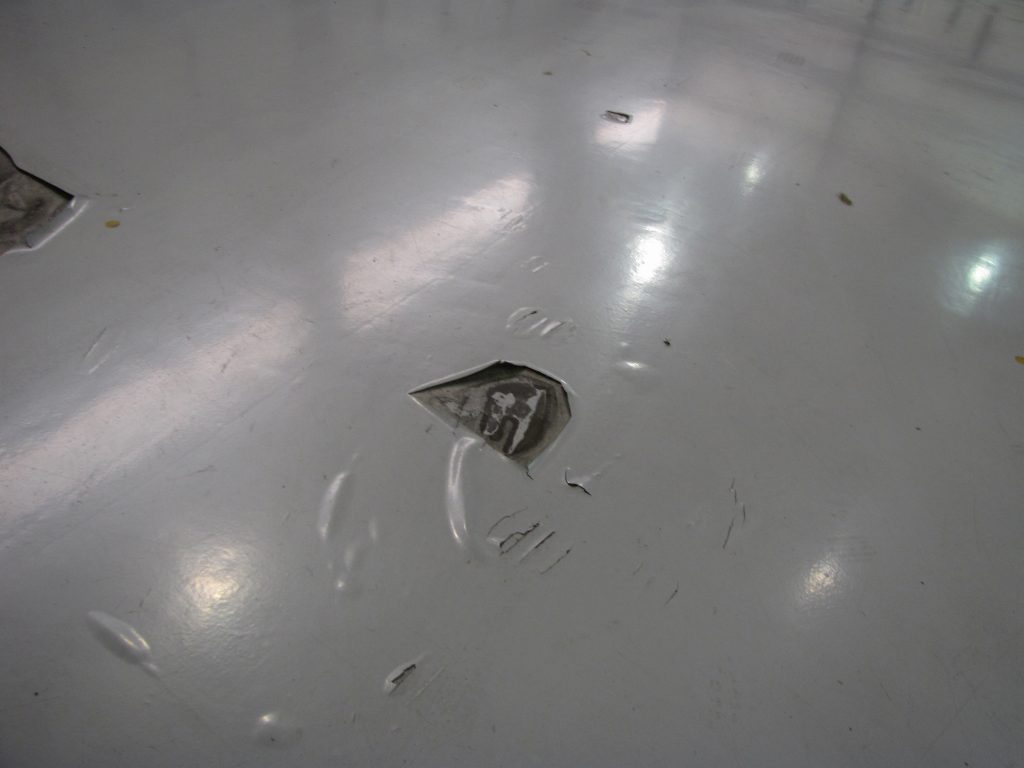 Although many building owners spare no expense to install and maintain a roofing system, floors are often an afterthought and a budget line item that they feel can be trimmed. However, this attitude is extremely short-sighted. The slab of a building is literally the foundation that holds everything up. Cutting corners and installing a flooring system that is not specifically designed for the end-use of the building can have disastrous consequences, from decreased productivity to increased maintenance costs and risk of injury.[/vc_column_text]
2. The Floor Should Mimic the Product Going Out the Door
A business that prides itself on producing high quality products needs to have floors that reflect this pride. Floors that are in disrepair show a lack of understanding that everything in a facility, from bottom to top, is  part and parcel of overall production and functionality.
Picture this scenario: A potential investor comes to visit a high-end restaurant. All the kitchen equipment is immaculate and of the best quality, however, no attention has been paid to the floors, and they are in a horrible state of disrepair. It is a fair assumption that the investor may be less than impressed. The same is true of attracting and keeping good employees.  A floor that is chipping, cracked and may even be unsafe is something that no employee wants to deal with day-in-and-day-out.
3. Cutting Corners on Flooring Can Lead to a Storm Cloud of Liability Issues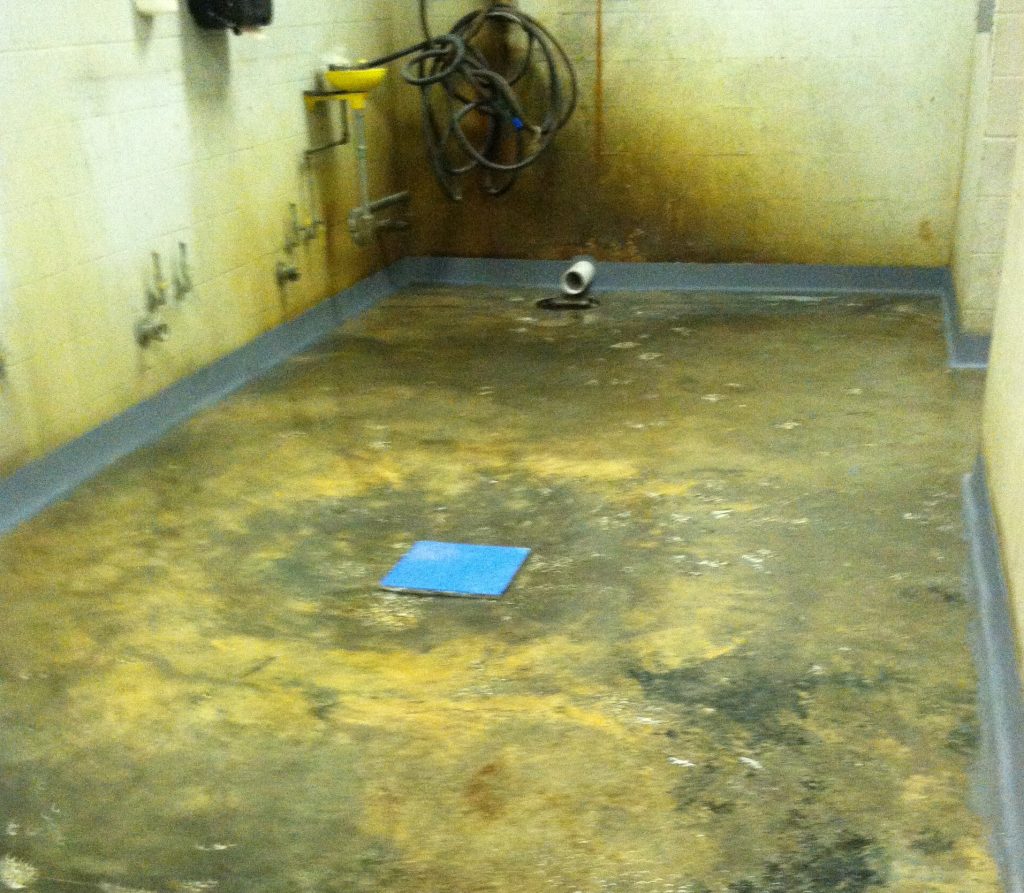 And speaking of unsafe conditions, floors that are in poor condition are a liability issue for employees and visitors alike. Trip hazards, slippery areas and uneven floor surfaces can cause injuries, as well as open up a business to potential lawsuits. Epoxy resin flooring systems that are broadcast with aggregate are an excellent choice for slip resistance.
4. Skimp on Floors in the Beginning and Spend Lots of $$ Later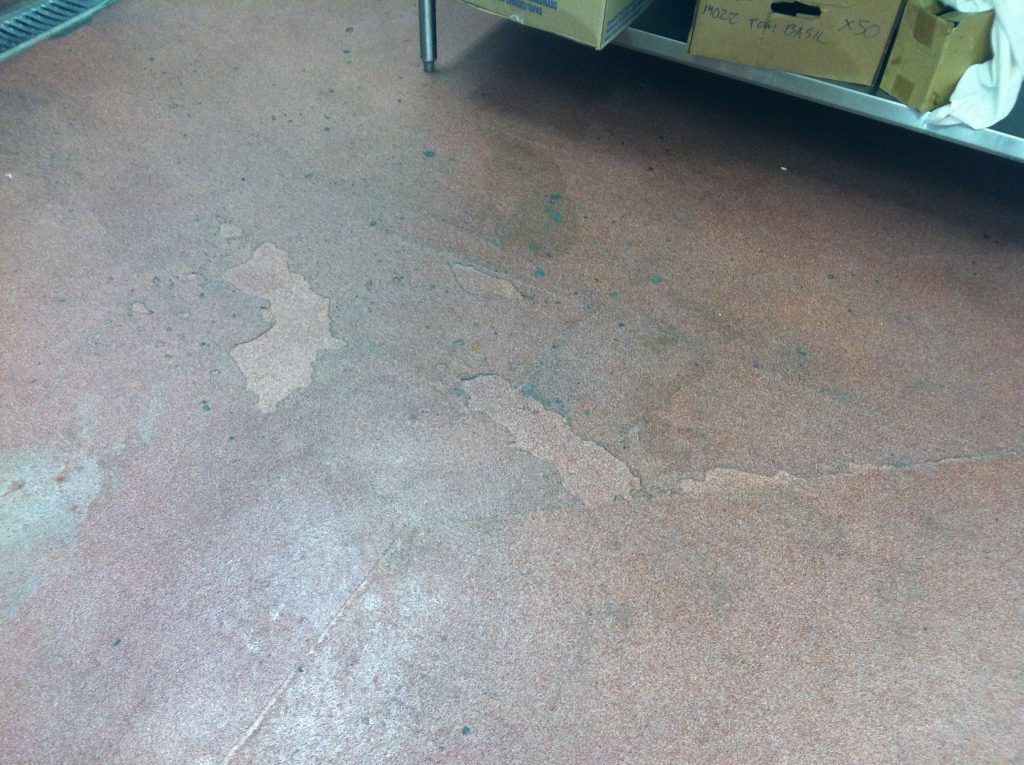 Installing a floor that is inexpensive, but may not have the properties necessary for long-term performance can lead to a situation where a great deal of money is spent on floor maintenance and repair.
In a meat packing plant, for example, the last thing the facility owners want to have happen is an inspector who notices puddles of water, uneven areas and cracks. These conditions are a breeding ground for bacteria.  The flooring system needs to be a workhorse floor, one that can stand up to aggressive cleaning, thermal shock and be antimicrobial. Anything less could potentially mean costly flooring repairs, or even a plant shut-down and a huge loss in productivity and revenue. The best advice: Install the proper flooring the first time!
5. Believe It Or Not, Good Flooring Increases Productivity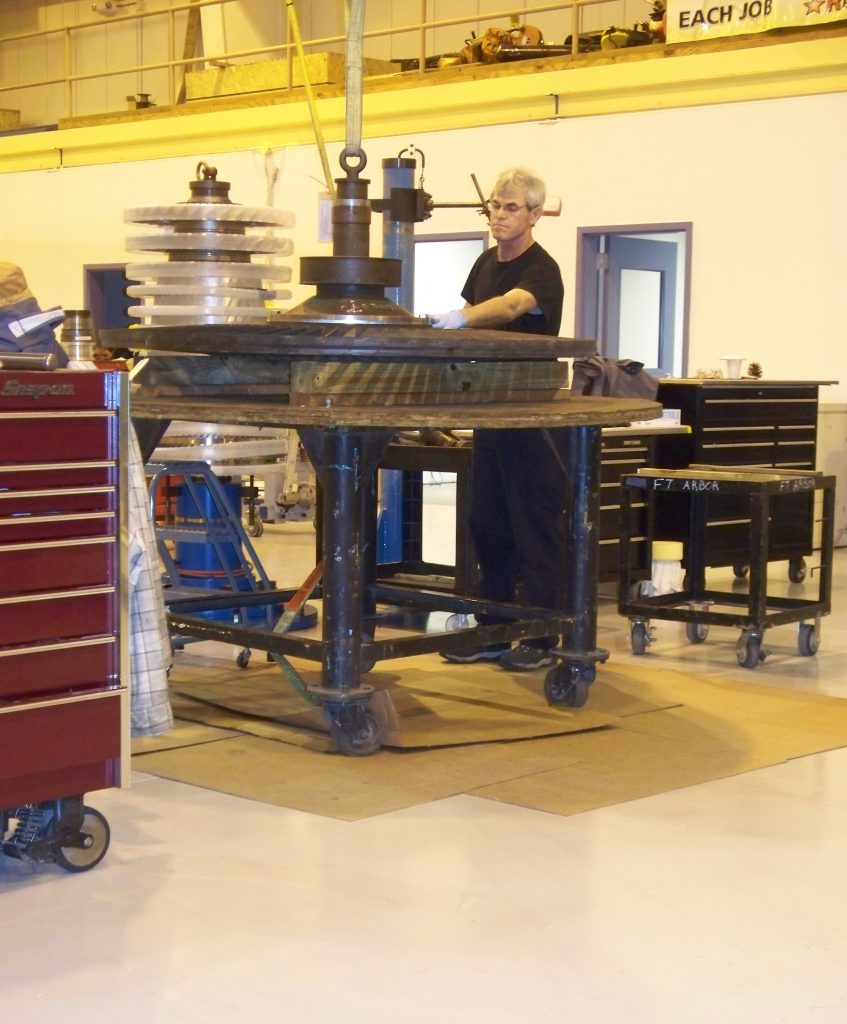 Floors need to be sound, and if they're not, several things start happening— control joints start chipping, chasms start forming, and the floor becomes rough and uneven.  Carts and other vehicles passing through one area to another may lose product as they travel over the uneven surfaces, leading to not only hard costs, but also a loss of productivity as employees deal with the mess that has been created.
ISO 9000 companies and those that follow lean manufacturing principles have an even more vested interest in maintaining the proper procedures and protocols.  Floors that are in good condition and have the appropriate characteristics for the type of work being conducted will eliminate waste and help create efficient and effective business practices.
[dt_divider style="thin" /]
Ready to make the investment and boost your business? Contact us to get started.