Epoxy contractors have been using Plexi-Chemie's PlexiQuartz system for years to deliver beautiful, slip resistant quartz epoxy floors to their clients. However, on a recent project located at a high school in Georgia, the epoxy contractors were tasked with a challenge to not only deliver a beautiful PlexiQuartz floor in the school locker rooms, but also install the school's logo in the center of the floor, and deliver the logo with the same texture and sheen as the surrounding quartz floor. Plexi-Chemie worked with the contractors to help make the architect's vision a reality. Here's how the skilled contractors rose to the challenge:
First, a custom steel stencil of the desired logo was created and shipped to the jobsite. After the concrete was mechanically prepared, the stencil was carefully laid in the proper position.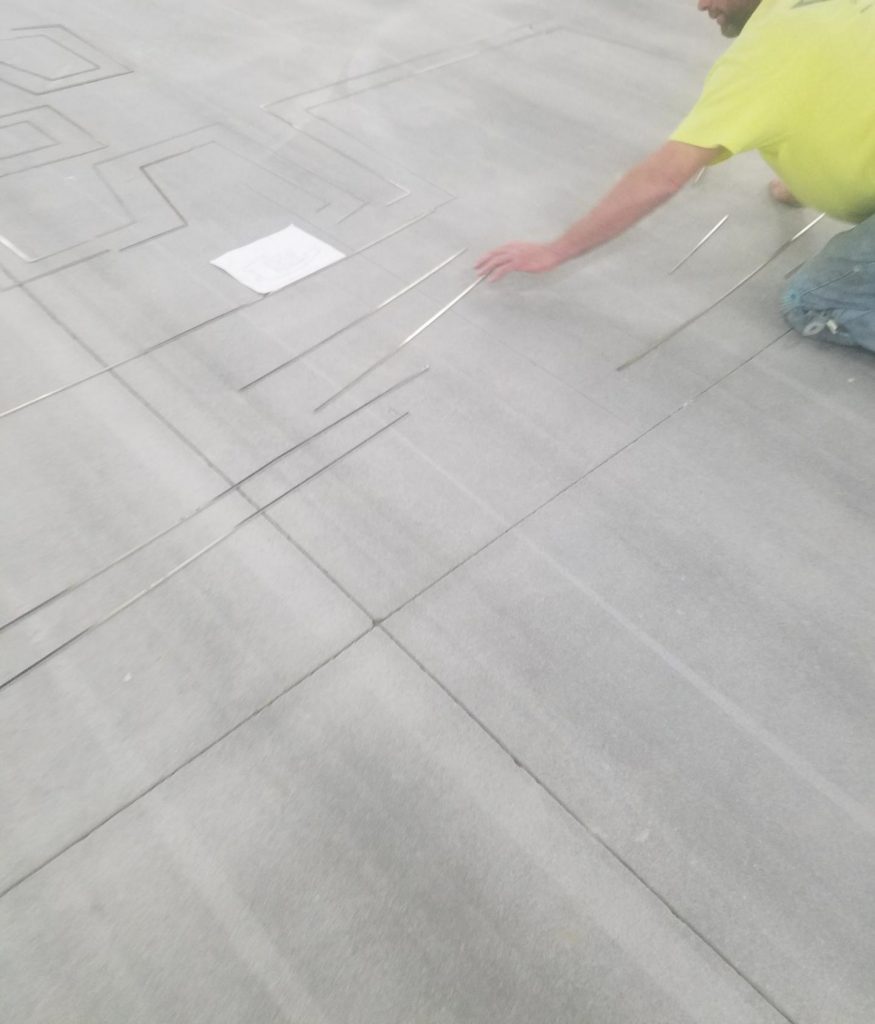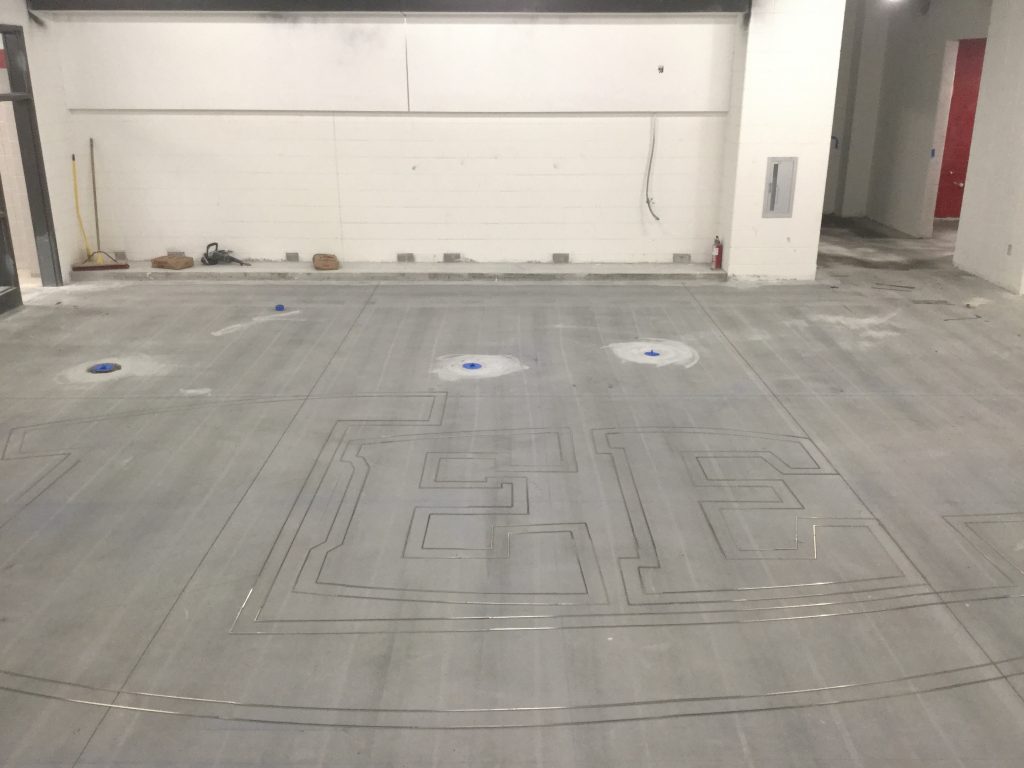 The logo was then taped off to receive the two separate colors: Red and black.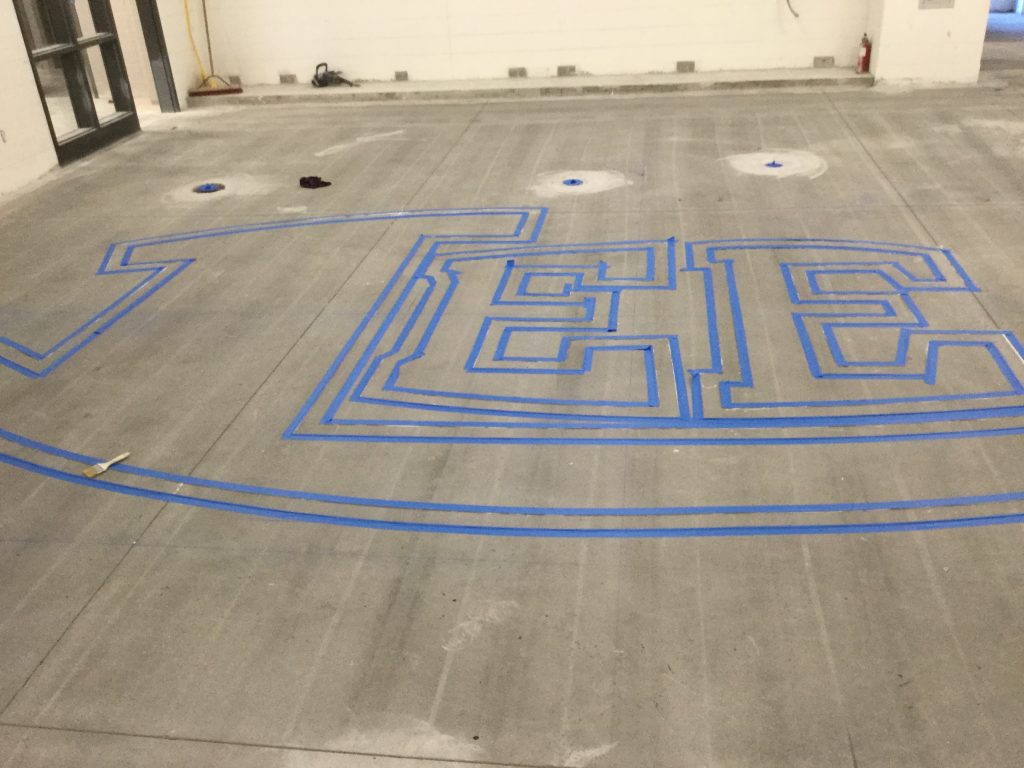 Next, using a blend of different quartz aggregates and Plexi-Chemie resins, the epoxy contractors started by troweling the first color of the logo.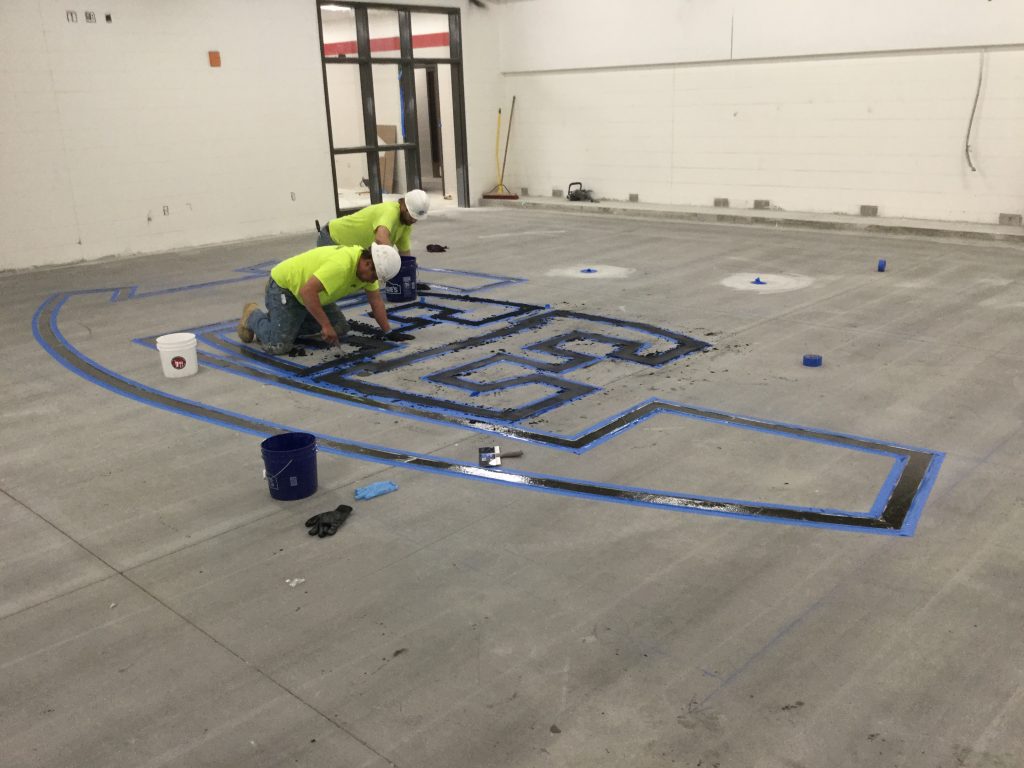 The red quartz color was then applied with a quartz broadcast.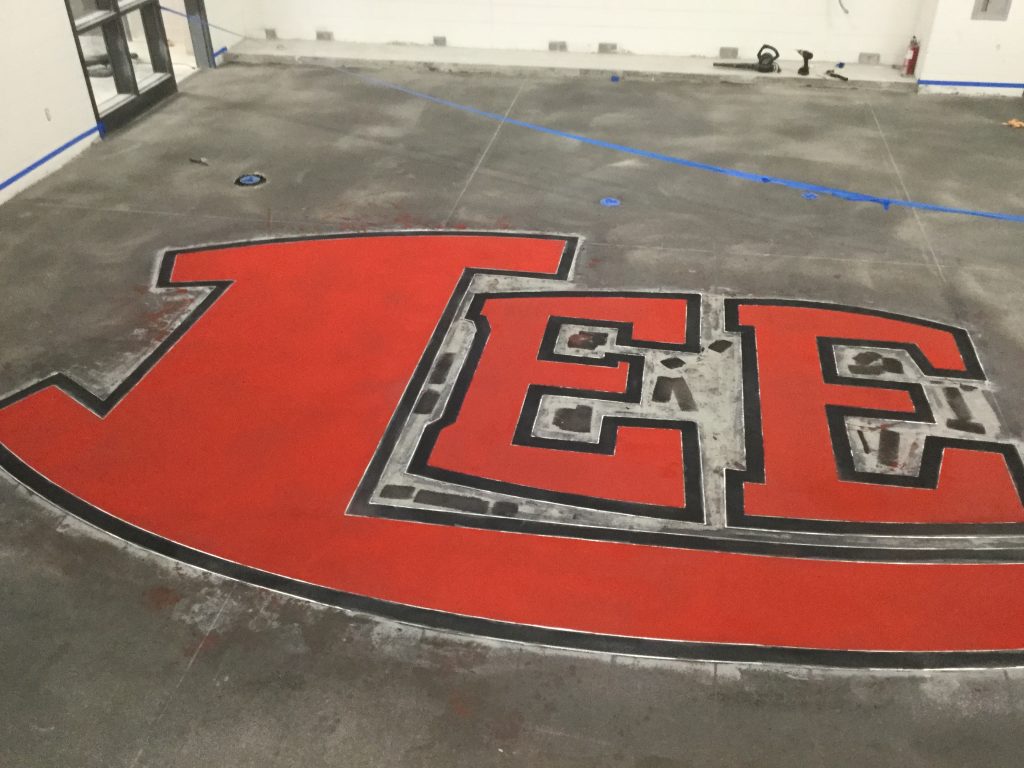 Once the contractors were finished applying both colors, the rest of the surrounding quartz floor was applied, and the entire floor received a sealer coat and top coat to make one cohesive texture and finish on the floor.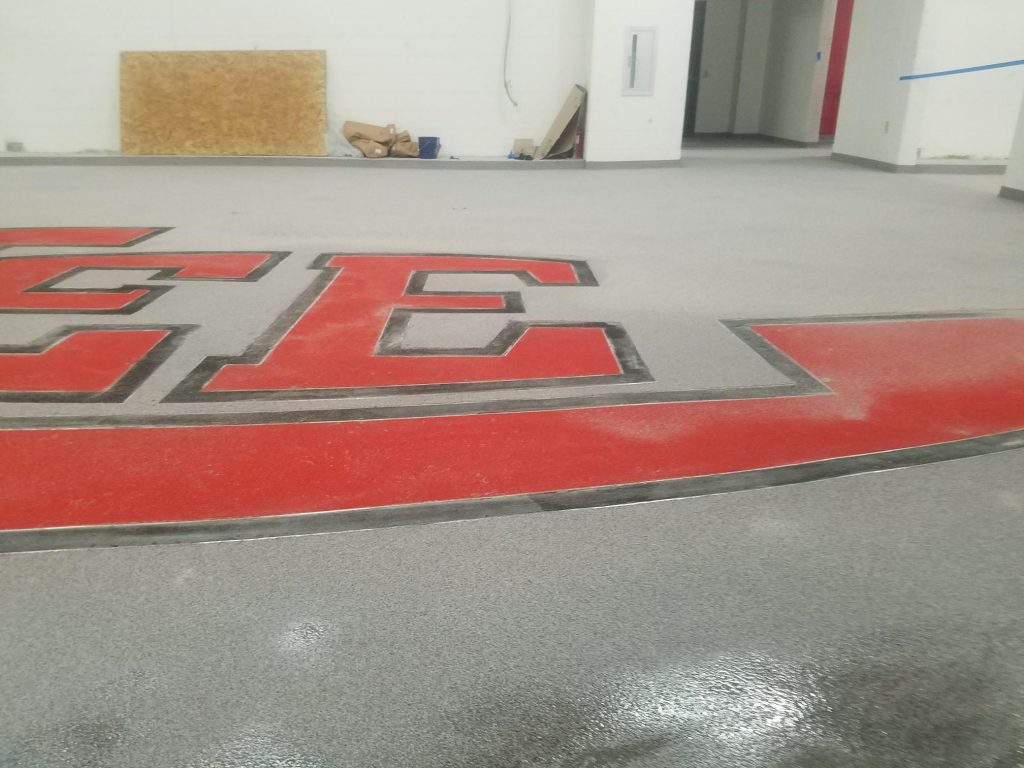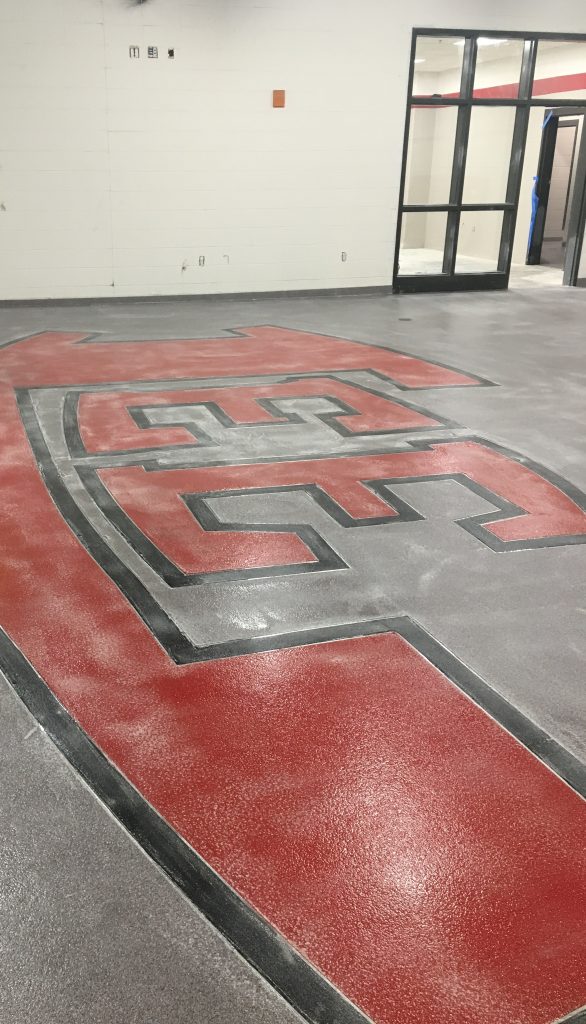 The finished product: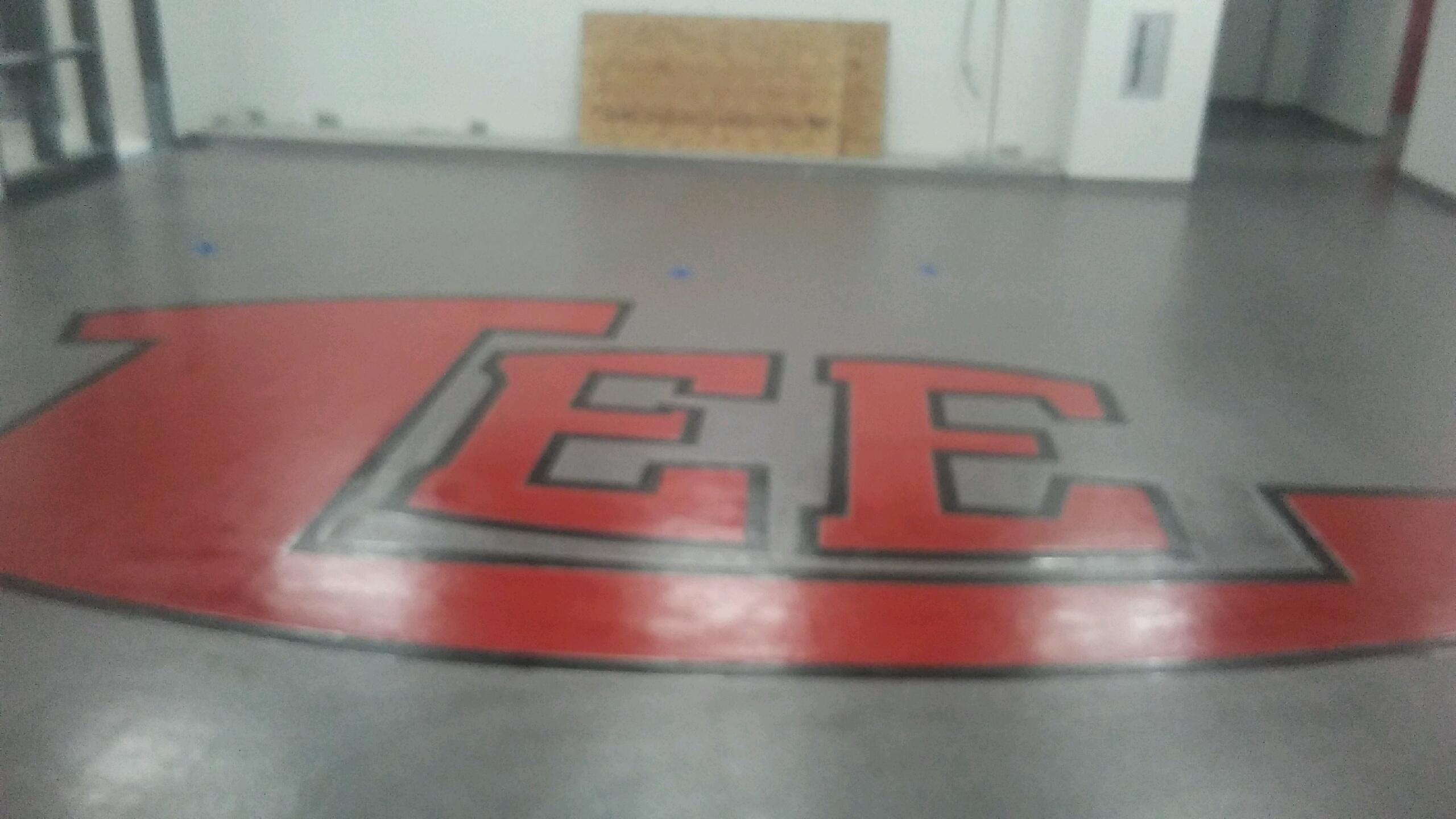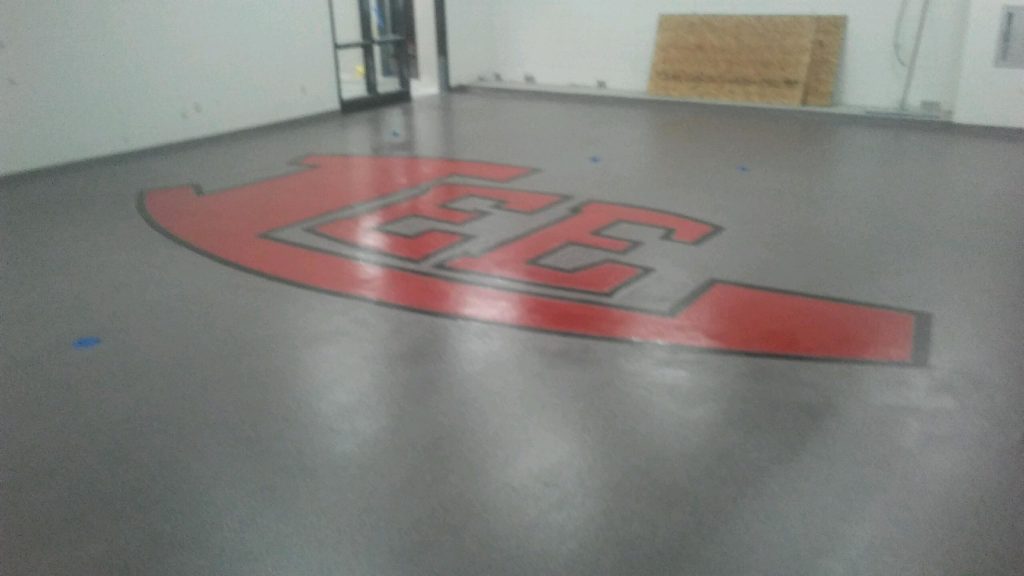 ---
For more details about Plexi-Chemie's flooring systems, please contact us.