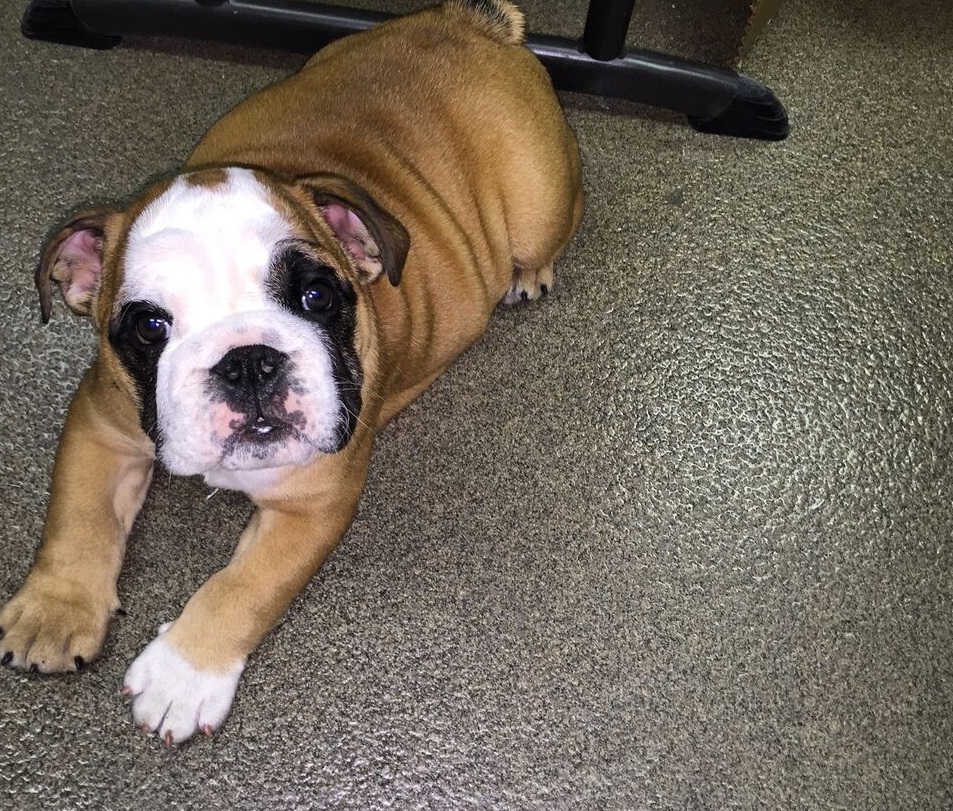 Just as the floors of doctor's offices, clinics, hospitals and surgery centers need to meet specific requirements for sanitation, safety, aesthetics, durability and easy of cleaning, so do veterinary clinics and other animal facilities. Here are a few reasons why epoxy flooring systems are the perfect choice for meeting the high demands of the veterinary industry.
#1 – Sanitation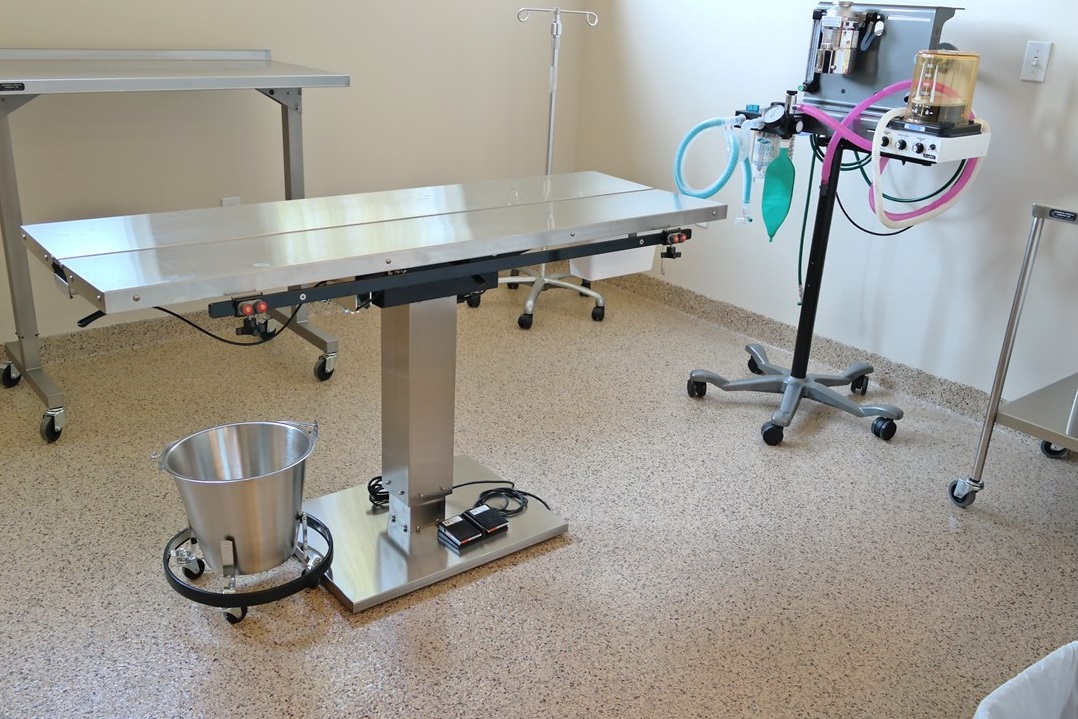 Epoxy floors are seamless, non-porous and antimicrobial. This is critical in the veterinary industry due to infection control and the prevention of mildew and mold growth. Epoxy floors are chemically resistant and do not allow water, bodily fluids or any other liquid contaminants to seep into the floor structure.
#2 – Safety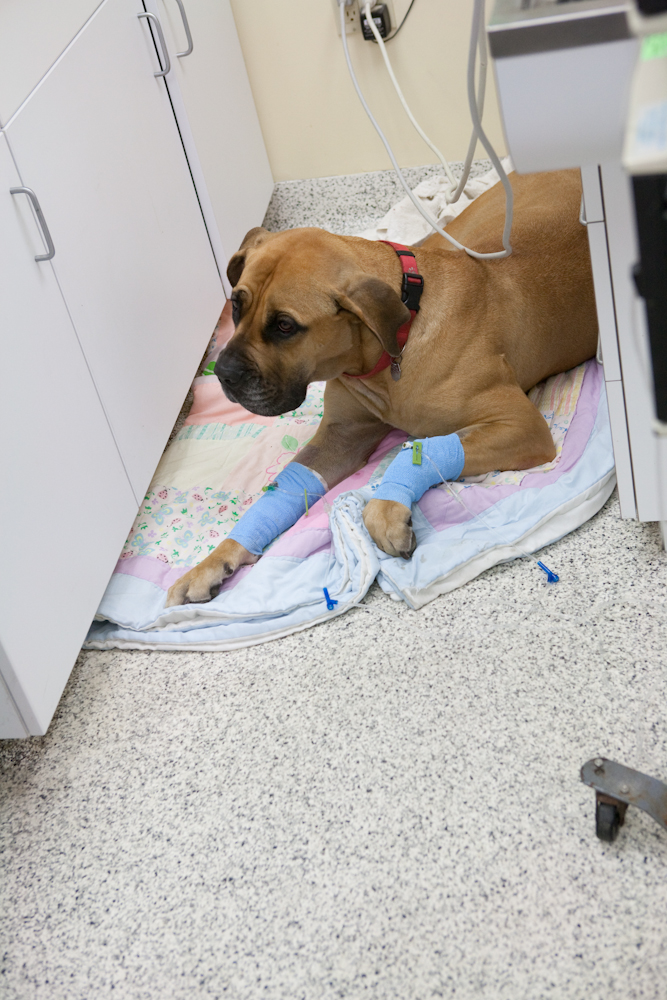 Keeping four-legged patients and their owners safe is a top priority. Epoxy floors can be designed for optimal slip resistance, meaning that the likelihood of slip and fall accidents is greatly reduced. This is also extremely important for employee safety.
#3 – Aesthetics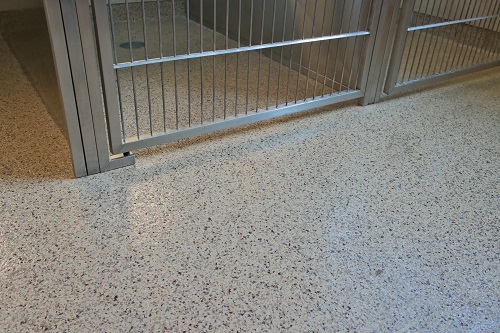 Although it may not seem obvious, the appearance of the floors in veterinary facilities is extremely important. A clean floor in a soothing color can help cats, dogs and other animals, as well as the humans who love them, feel more at ease and may even assist in alleviating worries and fears. Epoxy floors are stain-resistant and can be formulated in a variety of colors and textures to provide a visually appealing flooring system.
#4 – Durability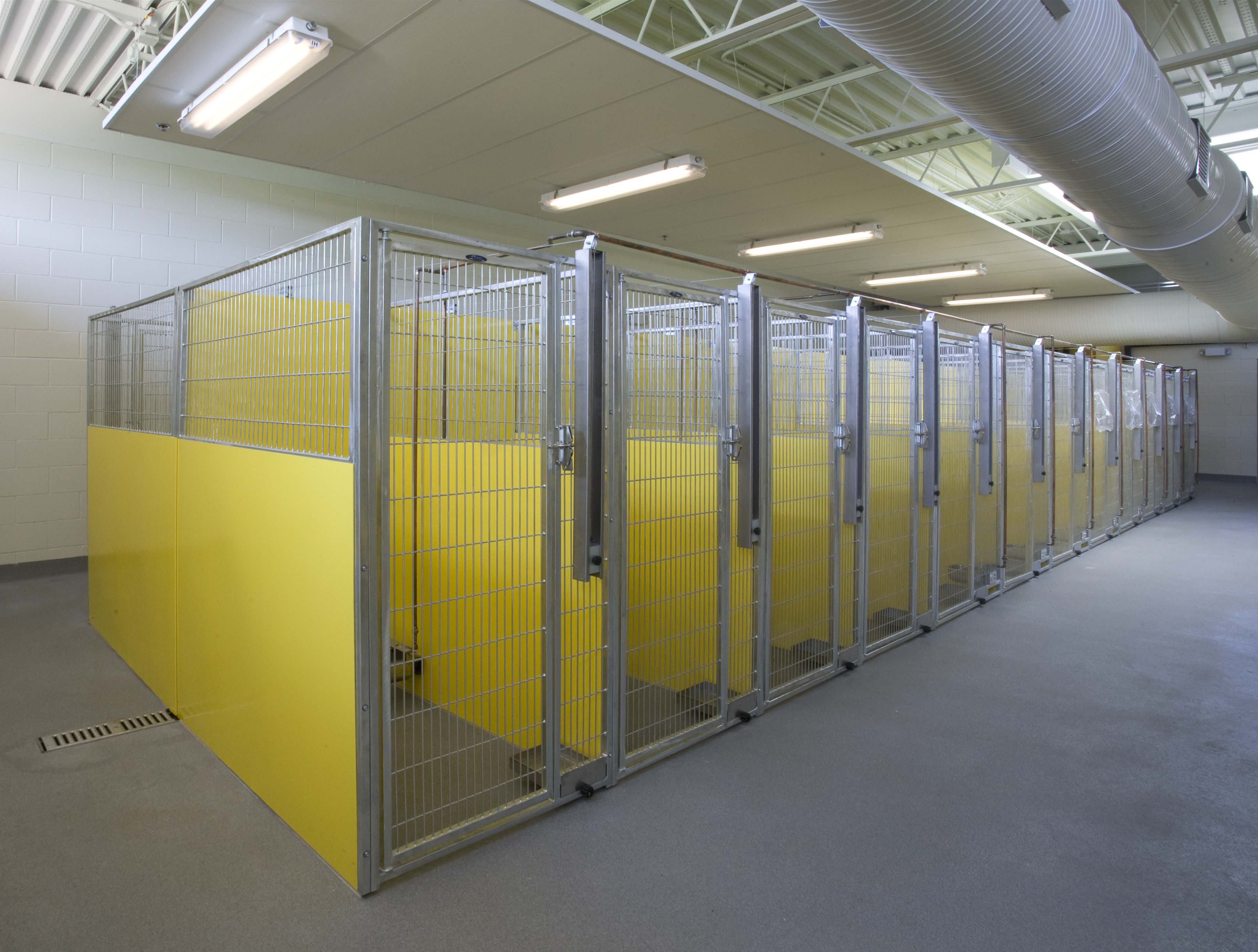 The floors in veterinary clinics, animal hospitals and other facilities take quite a beating. Epoxy floors are very durable, can withstand a great deal of foot and equipment traffic and are abrasion resistant. With the proper cleaning and maintenance, the replacement of epoxy floor coatings is much less that frequent than other flooring options.
#5 – Easy to Clean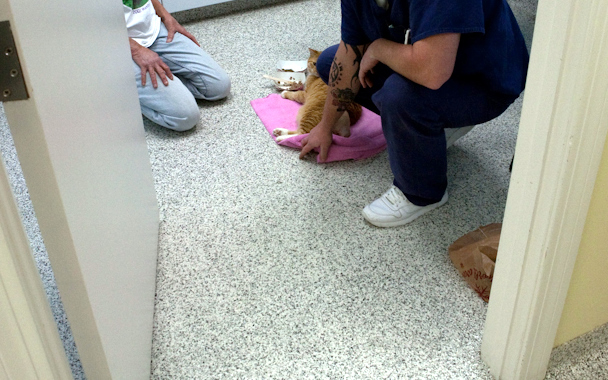 Epoxy floors are easy to clean and disinfect. They are also resistant to thermal shock, meaning that they can handle the hot water wash downs that frequently happen in veterinary hospitals and other animal care facilities.
For more information about epoxy flooring solutions for your animal facility offered by Plexi-Chemie, call 904-693-8800 or email us at office@plexi-chemie.com.