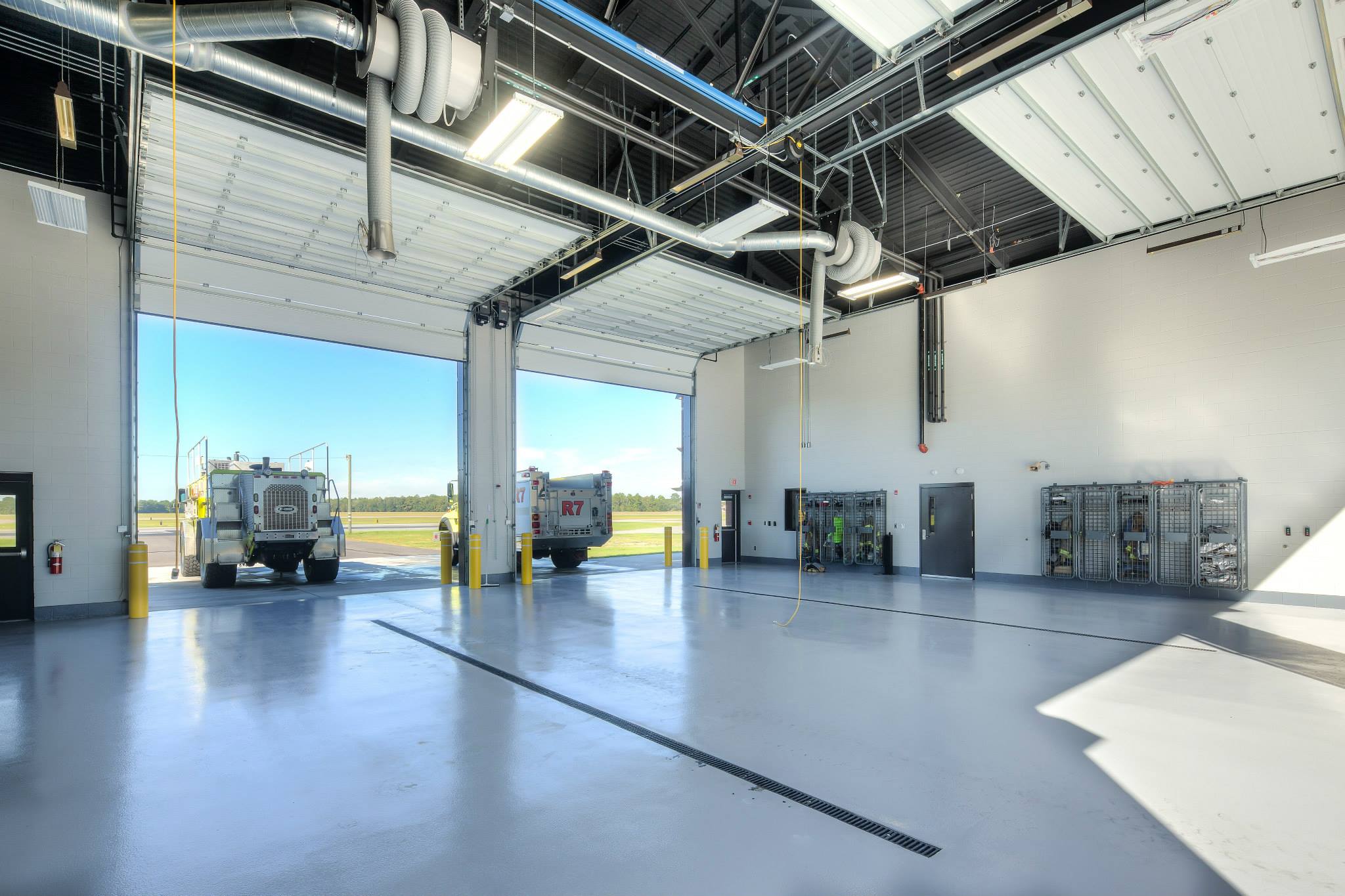 In automotive facilities, including dealerships, showrooms and commercial garages, aesthetics and functionality can go hand in hand. The first impression of a beautiful shop or showroom floor give a good impression to repeat customers, potential customers, and vendors who may walk through the doors. Good looking floors can also communicate a clean and organized atmosphere. This can also improve the morale among the employees working in these facilities. Along with aesthetics, it is also imperative that the floors in auto facilities are functional. Besides the obvious foot traffic, these floors must also sustain the wear and tear the vehicles will place on them, and also the machinery and tools that may be placed on the floor during work. Epoxy floors are a perfect match for automotive facilities due to their high functionality and beautiful appearance. Epoxy floors can also be customized to the client's desire for a more functional automotive floor to a more decorative look with color chips or quartz aggregate. Epoxy floors can turn an ordinary concrete floor into a perfect complement to shiny and sparkling new vehicles. In addition, epoxy flooring systems offer incredible protection from acid, oil, fuel and vehicle traffic that automotive facilities see on a day-to-day basis.
Recommended System

Plexi-Chemie offers several coating options that are well suited for automotive shop and showroom floors. The recommended system for this type of installation is typically a two or three coat epoxy flooring system of PlexiGlaze #4,, PlexiGlaze IIF and/or PlexiCrest P top coat.
PlexiGlaze #4 clear epoxy coating can be used as a primer, body coat and sealer. It is a 100% solids, water-clear epoxy flooring resin designed for decorative colored quartz, decorative broadcast flake and as a binder for mortar floors and as a primer/sealer for concrete. PlexiGlaze #4 is non-blushing and non-water spotting, bonds to cold, damp surfaces, and supports heavy industrial traffic.  Although it cures into a very hard solid, it does not become brittle. Instead, it retains enough resilience to withstand impact and vibration.  In addition, it is also resistant to fungus, mildew, and is anti-microbial.
PlexiGlaze IFF pigmented epoxy coating is a 100% solids, low VOC, pigmented, heavy-duty floor coating designed for industrial and commercial applications. PlexiGlaze Industrial Floor Finish is non-blushing and non-water spotting, bonds to cold, damp surfaces, and supports heavy industrial traffic.  Just like PlexiGlaze # 4, PlexiGlaze IFF does not become brittle even though it cures into a very hard solid. It is also resistant to fungus, mildew, and is anti-microbial. PlexiGlaze IFF is typically used as a top coat, binder, base material for chip or flake floors and as a lock coat for the PlexiGard Shop Floor system.
PlexiCrest P polyurethane top coat displays exceptional moisture and abrasion resistance, while the hard slick film is easy to clean. PlexiCrest P has outstanding flatness, incredible weathering characteristics and exceptional UV resistance, providing extended service life compared to conventional urethane coating systems. Typical applications would be over properly prepared concrete or metal surfaces over epoxy systems to provide enhanced weathering and UV resistance.
Epoxy Floors: Not Just For Showrooms!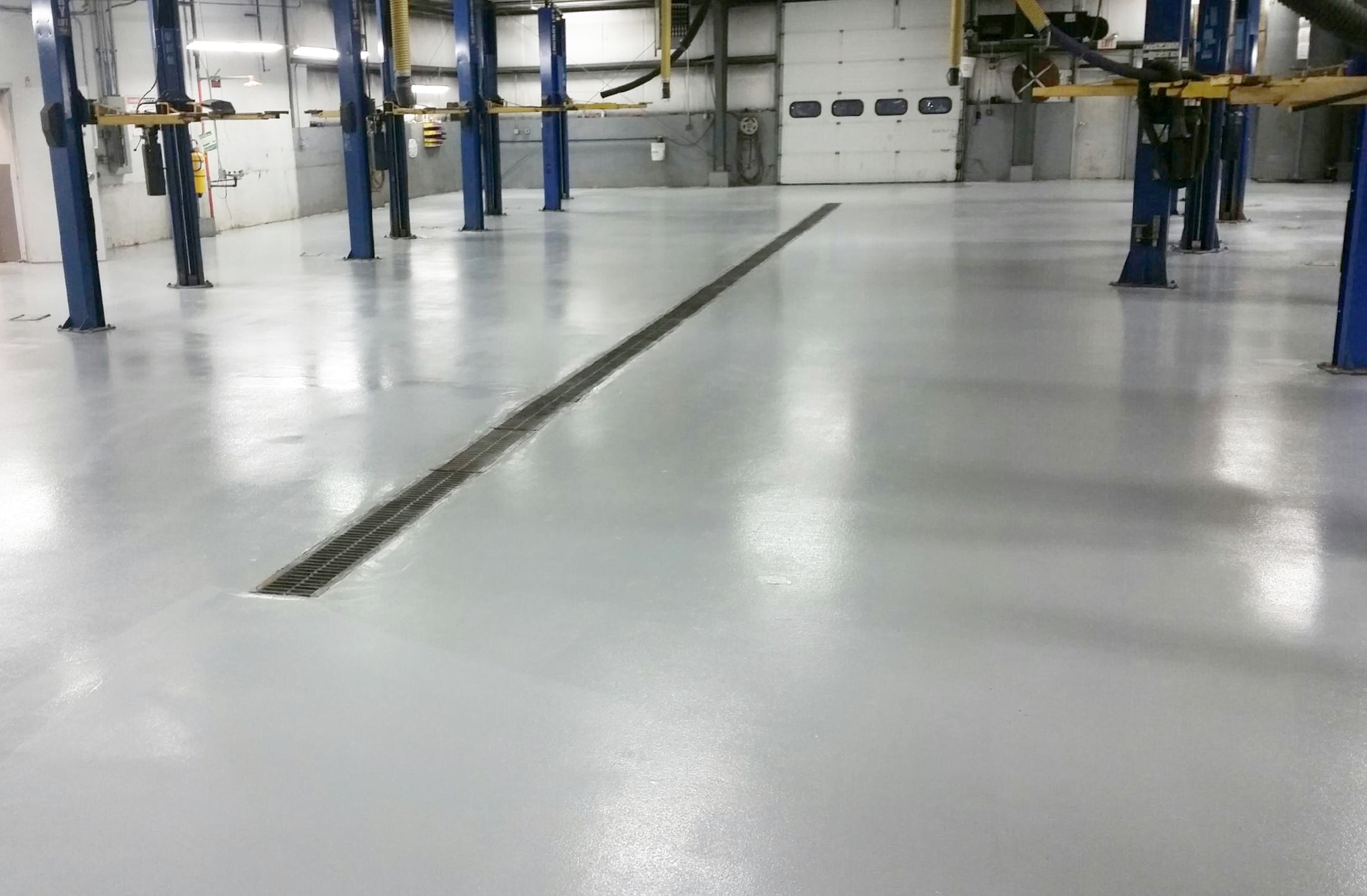 In addition to the showroom and public areas of an automotive facility or dealership, epoxy coating systems can be installed in wash bays, body shop and repair areas, spray and paint booths and the automotive parts departments. Because epoxy floor coatings are beautiful, durable and functional, there is no reason to install different systems throughout the facility. From showroom to work areas, think of Plexi-Chemie's recommended automotive epoxy flooring system as a one-stop shop!
---
For more information about PlexiGlaze #4, PlexiGlaze IFF and PlexiCrest P, please visit www.plexi-chemie.com or call call (904) 693-8800.