Don't Let Harsh Environments Drive You Up the Wall: GlasLok 170 FR is the Perfect Protective Wall System Solution
Environments such as food plants, medical operating rooms, correctional institutions and commercial kitchens require not only durable flooring systems, but also wall coating systems that are impact and chemical resistant, as well as easy to clean and maintain. GlasLok 170 FR is a high performance protective wall system designed to repair and protect masonry and drywall surfaces. It is comprised of standard or novolac resins and incorporates minute fiberglass technology to create a multilayered glass reinforced wall coating of unbeatable durability. GlasLok 170 FR can be spray or roller applied and the recommended thickness is a minimum of 40 mils. Depending on the specific requirements of the job, GlasLok 170 FR can be formulated using PlexiGlaze IFF CR, PlexiCoat F Novolac and other resins.
Physically Durable
GlasLok 170 FR creates a durable and puncture resistant wall. It can stand up to a great deal of physical abuse, as well as thermal cycling. In addition, GlasLok 170 FR is seamless, so there are no joints to harbor bacteria. This also means that cracking is prevented and durability is increased. It also has excellent bonding capabilities to a variety of substrates and is easy to clean and maintain.
Chemically Resistant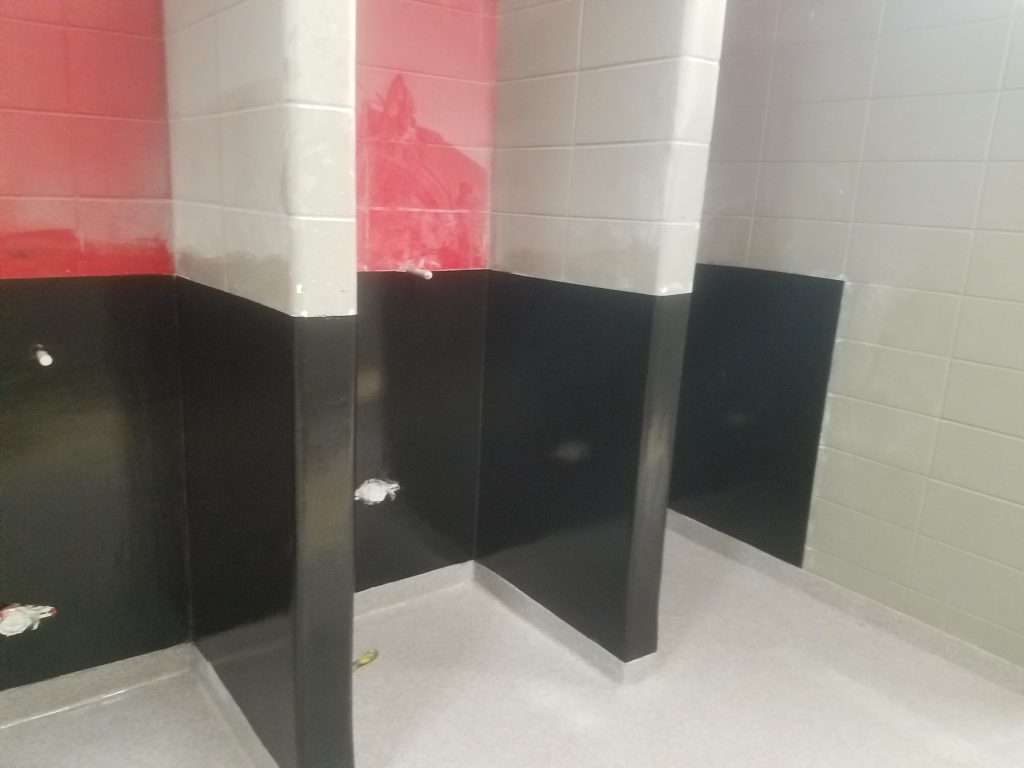 GlasLok 170 FR is effective against acids and alkalis and is stain-resistant. This high build system provides a chemically resistant barrier. The overlapping leaf arrangement of the fiberglass reduces water vapor permeation and permits chemical exposure at higher temperatures without increasing the thickness of the coating system. These characteristics also make GlasLok 170 FR an excellent choice for secondary containment applciations.
Versatility of Application

As a high performance wall coating, GlasLok 170 FR can be applied in a wide variety of facilities, including food processing plants, beverage facilities, correctional institutions, institutional restrooms, commercial and industrial kitchens, pharmaceutical plants and medical operating rooms.
---
For more information about GlasLok 170 FR and how it can protect the walls of even the most harsh environments, please visit email us or call (904) 693-8800.