Glaslok 170 FR: This Protective Wall Systems Keep School Restrooms Easy to Clean and Maintain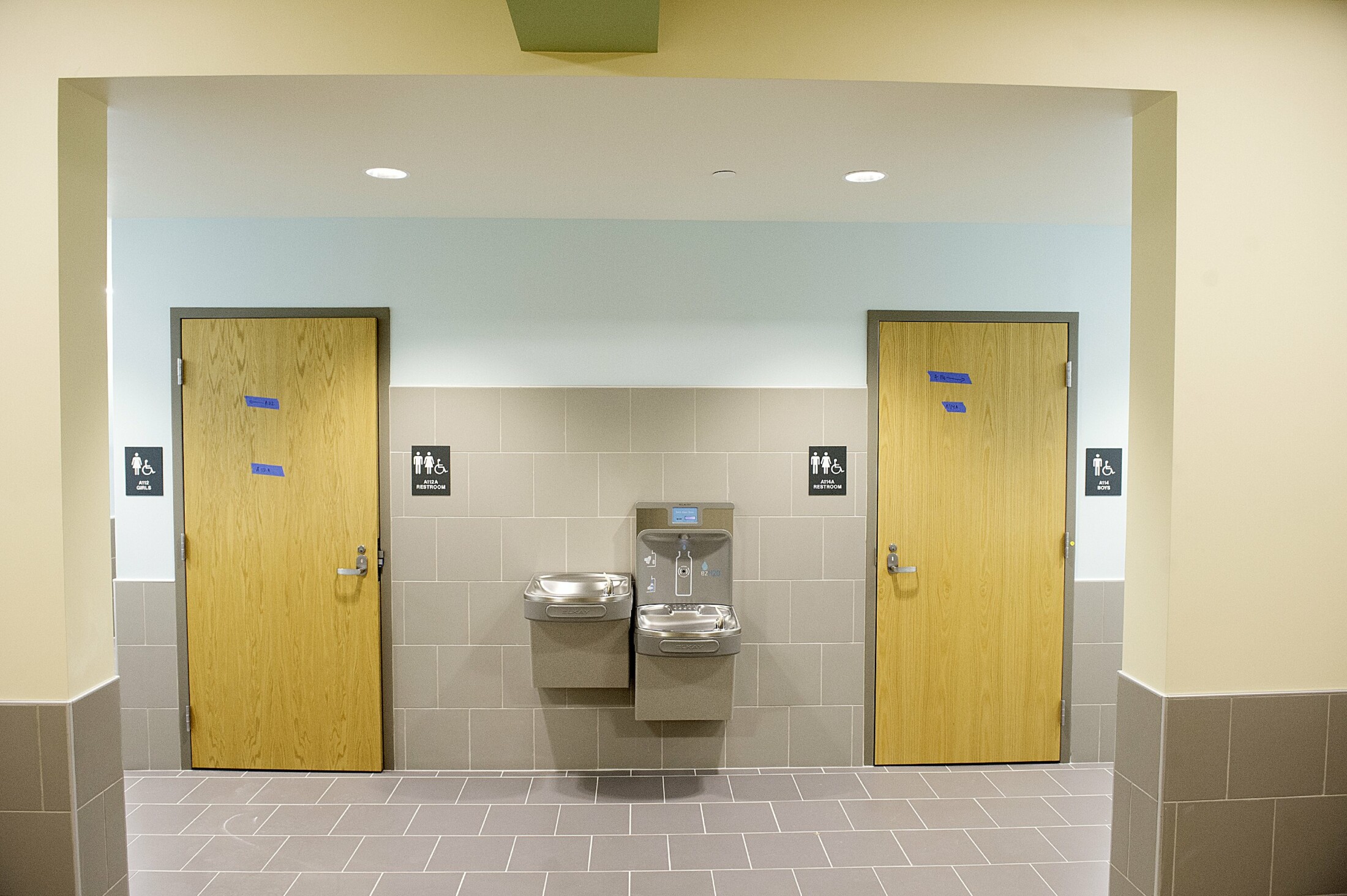 Keeping the school restrooms clean and in good condition can be a daunting task. School restrooms are subject to a great amount of wear and tear and exposure to water, chemicals and other harmful materials. The GlasLok 170 FR epoxy wall system by Plexi-Chemie is a perfect solution to keeping school bathrooms clean and sanitary for the long haul.
Designed for Durability
GlasLok 170 FR is a high performance protective wall coating system that is specially designed to repair and protect masonry and drywall surfaces, providing additional protection to the substrate. GlasLok 170 FR incorporates 100% solids epoxy and polyester technology. Depending on job specifications, substrate condition and environmental conditions, GlasLok 170 FR can be custom formulated using our chemical resistant pigmented epoxy coating, PlexiGlaze IFF CR, or our novolac coating, PlexiCoat F Novolac, and other resins.
This durable wall system is comprised of standard or novolac resins and incorporates fiberglass technology to create a multilayered glass reinforced wall coating of unbeatable durability.  Contractors can install GlasLok 170 FR using rollers, and it is applied at a minimum total system thickness of 40 mils. The system is formulated to have excellent bonding capabilities to a variety of substrates.
Seamless Protection
The GlasLok 170 FR system complements any Plexi-Chemie epoxy flooring system and creates a seamless barrier, inhibiting the growth of bacteria and creating a much more sanitary surface. GlasLok 170 FR also provides an abrasion and chemical resistant barrier, preventing cracking and peeling.  The overlapping leaf arrangement of the fiberglass reduces water vapor permeation and permits exposure to chemicals and higher temperatures without increasing the thickness of the coating.  In addition, the GlasLok 170 FR wall system is puncture resistant and can stand up to the abuse that school restroom walls often endure.
"A" for Ease of Cleaning
One of the biggest advantages to installing GlasLok 170 FR in school restrooms is that it is formulated to be stain and acid resistant. This characteristic, along with the fact that the system creates a seamless protective barrier, allows the surface to be easily cleaned and maintained.
GlasLok 170 FR is aesthetically pleasing and comes in many custom colors, allowing for school administrators to feel good, not only about installing a durable and easy to clean wall system, but also one that can complement the overall look and feel of the rest of the school's rooms and buildings.
---
For more information about installing GlasLok 170 FR in school restrooms and in other harsh environments, please e-mail office@plexi-chemie.com or call us at 904-693-8800.