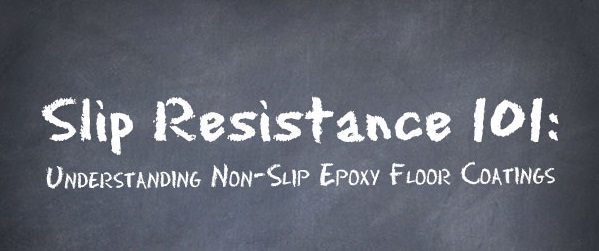 [dt_gap height="15″ /]
Slip resistance seems easy to define— it is the roughness of a floor that creates positive traction and reduces the possibility of slipping and falling. However, slip resistance is actually a bit more complicated. Certain industries must pay special attention to slip resistance when choosing commercial floor coatings. For example, restaurants, hospitals, food and beverage processing plants, pulp and paper mills and many other manufacturing plants must have aggressive slip resistant flooring systems. In places, like food and beverage processing plants where there is a lot of water and other liquids on the floor, an aggressive non-slip epoxy floor coating is necessary for the safety of the employees.
In other circumstances, less aggressive slip resistance is required and more attention needs to be paid to how easily the surface can be cleaned. The more aggressive the slip resistance of the floor, the harder it will be to clean. This is because in coatings systems with an aggressive slip resistant component, the aggregate that is broadcast into the coating is larger and more angular. And the more angular the profile of the floor surface, the more difficult it can be to clean.
So What Exactly is Aggregate?
It is pretty much impossible to discuss slip resistance without mentioning the various types of aggregate that can be used in conjunction with epoxy floor resins. Aggregates are comprised of pieces, flakes or grains that are placed in between layers of epoxy coating to create a non-slip surface. Depending on the goal of the environment, aggregate can be colored quartz, silica sand, aluminum oxide, plastic media, polypropylene spheres, glass spheres, or walnut shells. 
Colored quartz provides a good amount of slip resistance and adds a decorative element to the flooring system.
Silica Sand provides positive traction where aggressive oils and lubricants are used and spilled. This type of aggregate would be used in a machine shop environment.
Polypropylene spheres, plastic media, and glass spheres provide adequate slip resistance for facilities with lighter foot traffic and are best suited for areas in which having an easily cleanable surface is required. We would classify these three aggregates as the least slip resistant out of the aggregates listed above. These types of aggregate are best for light manufacturing facilities such as pharmaceutical plants and clean rooms. They create positive traction without accumulating dirt.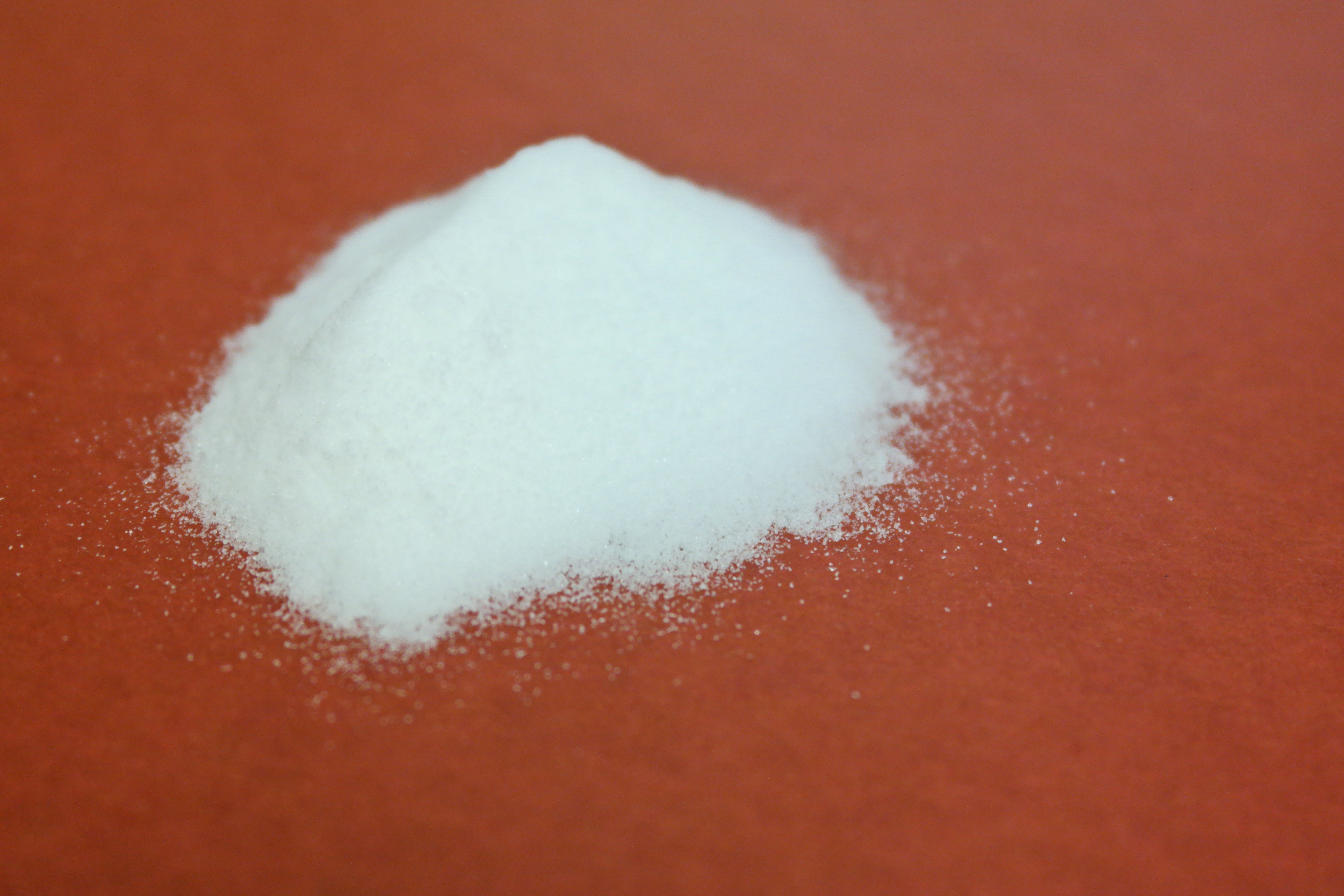 Polypropylene Spheres
For floors that require aggressive slip resistance, aluminum oxide is often used. Aggressive slip resistance is needed in places where extreme traffic and abuse are required, such as slaughterhouses or meat plants. Aluminum oxide aggregate is very hard and even when locked in with an epoxy resin, it will still have an angular profile that will provide positive traction.
Walnut shells would be used in parking decks with elastomeric materials to provide positive traction for vehicles. It can also be used to create a spark-proof floor, unlike silica sand, which is not spark proof.
Achieving Slip Resistance
Typically, the aggregate is broadcast in between epoxy resin layers. For example, flooring technicians recently applied Plexi-Chemie products to the floor of a local fire station. After surface preparation, the technicians laid down 100 mils of PlexiGlaze MVB 2000, which contained silica aggregate as a filler. Once that was cured, a layer of PlexiGlaze IFF (15-20 mils) was coated on the floor, and then aluminum oxide #54 was broadcast into it. Once this was cured, a second coat of PlexiGlaze IFF was applied. After the second coat cured, the crew sanded the floor down and roller applied 3-5 mils of PlexiCrest P, a polyester polyurethane, as the lock coat. PlexiCrest P provides abrasion resistance and is easy to clean.
It is important to note that when it comes to slip resistance, there are three factors that must always be considered: the type of aggregate used, the type of resin used and the quantity (thickness) of the lock coat used. These three components determine how much slip resistance is achieved. If you put on a really heavy lock coat, you'll create less slip resistance because there will be less of the angular profile of the aggregate that will come through the lock coat.
New Development in Slip Resistant Coating Systems
In addition to the more traditional broadcast aggregate systems our company offers, we have recently developed a flexible epoxy polysulfide coating with a special rubber aggregate. This new coating is called PlexiGlaze Rubber Flooring. With this new coating, the rubber aggregate is integral with the chemistry of the epoxy material, making a broadcast layer unnecessary. The material has a cushion effect, as well as slip resistance. We have developed PlexiGlaze Rubber Flooring especially for the restaurant industry, an industry where employees are on their feet all day and comfort is really important. Add that to excellent slip resistance and you have a really functional resin flooring solution.
For more information about PlexiGlaze MVB 2000, PlexiGlaze IFF, PlexiCrest P, or PlexiGlaze Rubber Flooring, please contact a Plexi-Chemie sales representative, or feel free to call us at 904-693-8800 or email us at office@plexi-chemie.com.