Decorative floors aren't just for looks – they are a durable and functional choice for many industries. Read on for information on how to choose the right Plexi-Chemie decorative resinous flooring system for even the most demanding environments.
PlexiQuartz – Slip Resistant & Durable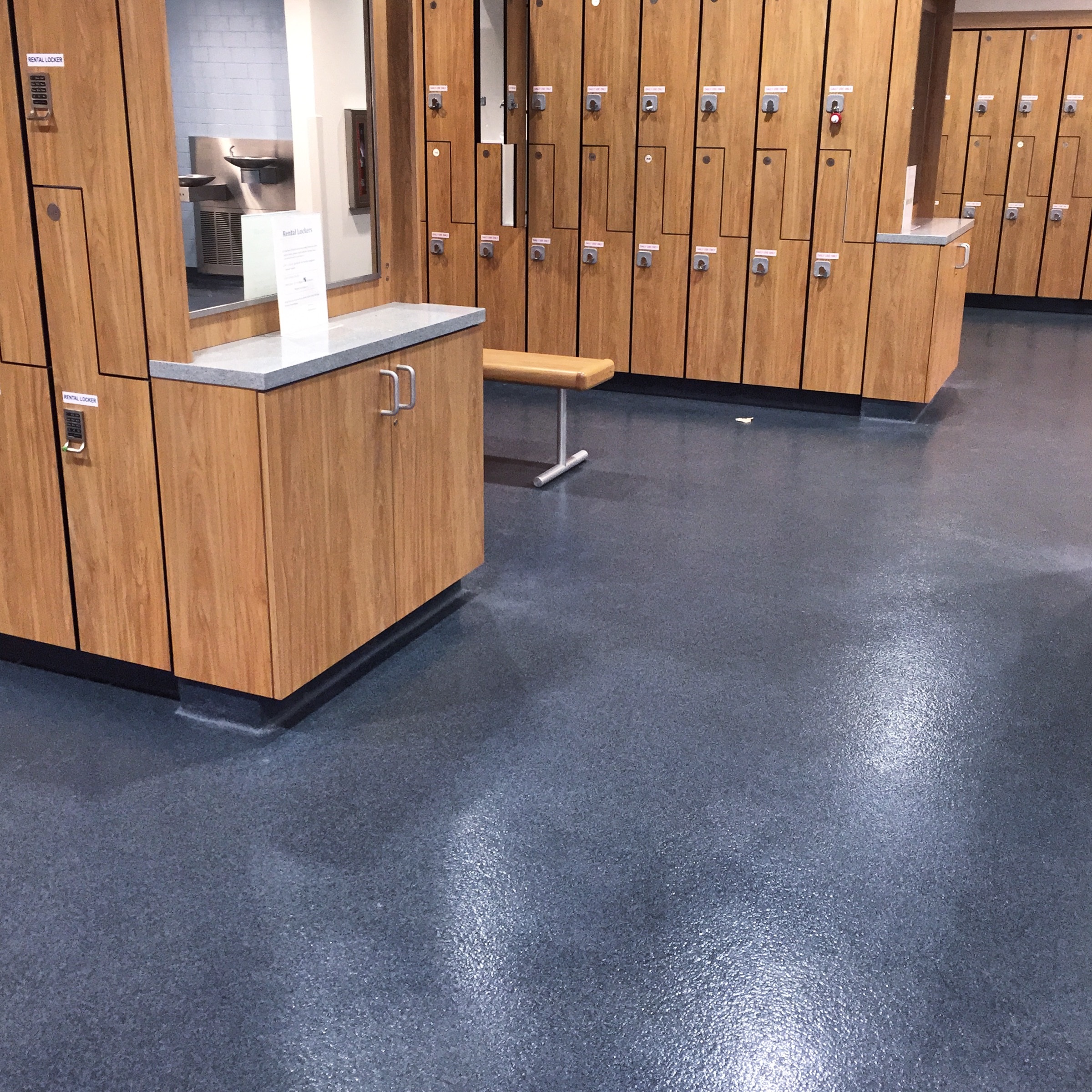 When slip resistance and the ability to withstand exposure to liquids is a priority, the PlexiQuartz system is a fantastic option. PlexiQuartz is an aesthetically pleasing, 100% solids, clear epoxy resin and colored quartz aggregate flooring system. The system is extremely slip resistant and durable, making it an excellent choice for kitchens, restaurants, locker rooms, schools and restrooms. The PlexiQuartz aggregates can be custom blended to create an infinite number of proprietary custom patterns. The inorganic naturally occurring quartz granules are color-coated using state-of-the-art ceramic coating technology for lasting color stability.
PlexiChip – Easy to Clean & Impact Resistant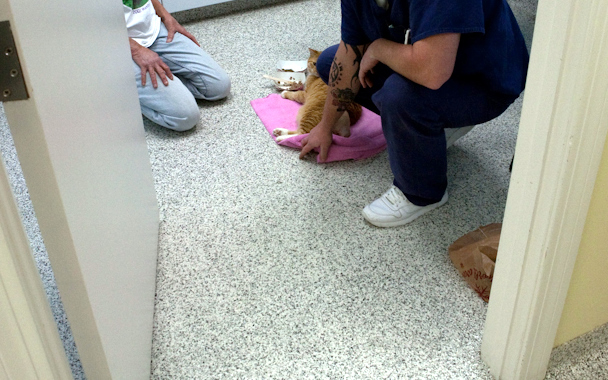 Although ease of cleaning is always a consideration, in certain situations, it is imperative. For example, veterinary clinics and hospitals, offices, garages, showrooms and schools are facilities where easy to clean floors are a must. PlexiChip floors provide a beautiful terrazzo-like appearance with the benefits of a seamless floor. These floors require no waxing and are easily cleaned. Long-term care of PlexiChip floors can be done with renewed additional topcoats, and the surface finish can be smooth or slip resistant. In addition, PlexiChip floors can stand up to exposure to liquids and offer excellent impact resistance for areas that see a great deal of foot traffic.
PlexiBlend – Top Notch Durability & Aesthetics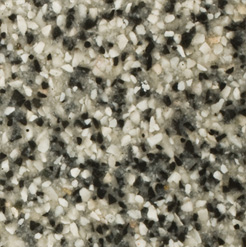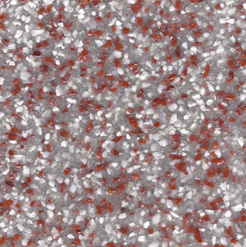 Restaurant, lobbies, entrance ways, hallways, offices, laboratories and holding areas in healthcare, educational and recreational facilities, are just a few of the facilities where PlexiBlend makes an excellent epoxy flooring system choice. PlexiBlend is a 100% solids trowel applied decorative epoxy flooring system with large colored quartz aggregate. This resin-rich, non-yellowing UV stable matrix is perfect for areas exposed to moderate UV and will not yellow. This troweled decorative mortar application also imparts a more vibrant finish than more standard quartz floors.  PlexiBlend can also be a smart choice for light manufacturing areas, as it provides an ergonomic, noise reducing surface that can withstand exposure to foot and cart traffic.
PlexiGlaze Metallic – Highly Decorative, Highly Durable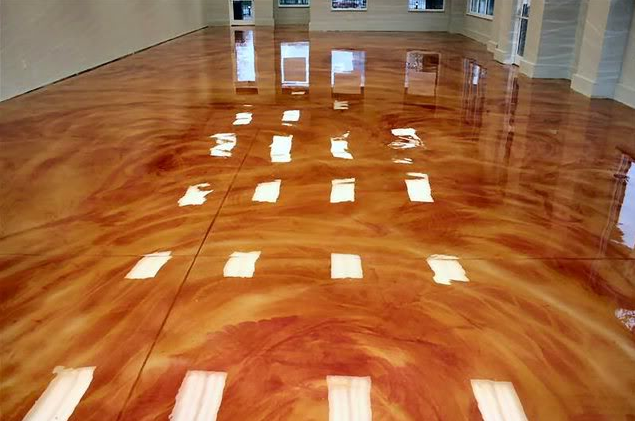 For some facilities, such as garages, showrooms and office spaces, a unique look is desired. In these situations, PlexiGlaze Metallic really shines! This decorative, resinous flooring system is comprised of metallic pigments incorporated into clear PlexiGlaze #4. It is attractive and very durable – a win-win for flooring systems.
[dt_divider style="thin" /]
For more details about which Plexi-Chemie decorative flooring option is the right choice for your facility, please contact us..