Epoxy Flooring and Wall Systems for Correctional Facilities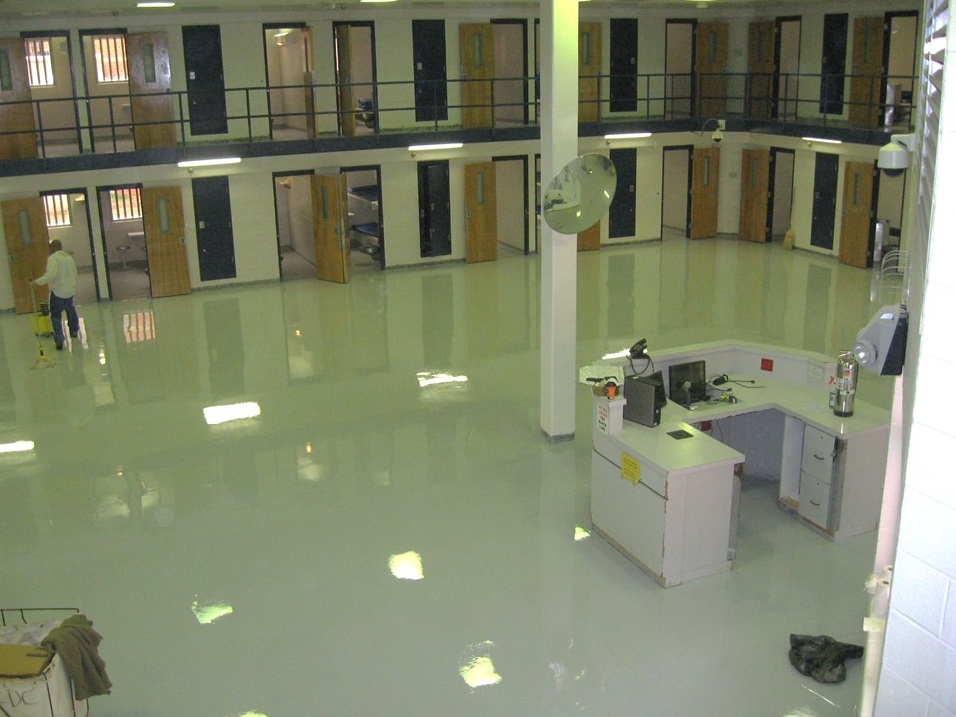 Recommended Flooring Systems:
The PlexiClad, PlexiCrete, and PlexiQuartz CRI systems are heavy duty resurfacer systems that are thick, very strong, designed to withstand a large amount of abuse.
Our GlasLok 270 fiberglass wall system is recommended because it makes for a total cleanable and sanitary wall system. It creates a fiberglass laminate system on walls that is mold and bacteria resistant.