For many epoxy flooring contractors, applying a urethane topcoat to your flooring system is a must because it delivers outstanding durability, chemical resistance, and UV resistance for your floor. Before the topcoat is applied, the floor is usually vacuumed to collect any residual dust. However, vacuuming only collects large dust particles, leaving behind smaller dust particles. If the fine dust is not collected off of the floor, the finished floor will appear to have a non-skid finish instead of a smooth finish. Here is a trick to help technicians collect fine dust particles off of the floor before installing a urethane topcoat: 
Fill a small container with denatured alcohol. Dip a regular bath towel or large rag into the container. We recommend using an inexpensive towel or rag, nothing too fancy.

Make sure the towel is wet, but not dripping wet. Wring out the towel and lay it flat on the floor.

Take a 36″ inch tack mop and place it on top of the towel. Fold the towel edges over the top of the mop.

Slide the mop across the floor, making 2 X 3 ft. passes down and back.

Take the towel off of the mop. Wet the towel again with more denatured alcohol and wring the towel out.

Repeat steps 1-5 until the entire floor is mopped.
A tack mop is used because it is longer than a normal mop, so it can cover more area at a time.

A towel is used on top of the mop head instead of wetting the mop itself is for efficiency. While one technician is wiping the floor, another technician can sit at the station prepping the next towel. Also, if the towels were not used on top of the mop head, this could clog the mop and accumulate dirt.

When the towel starts to get very dirty, the towel needs to be changed out with a fresh, clean towel, and the alcohol in the container needs to be changed.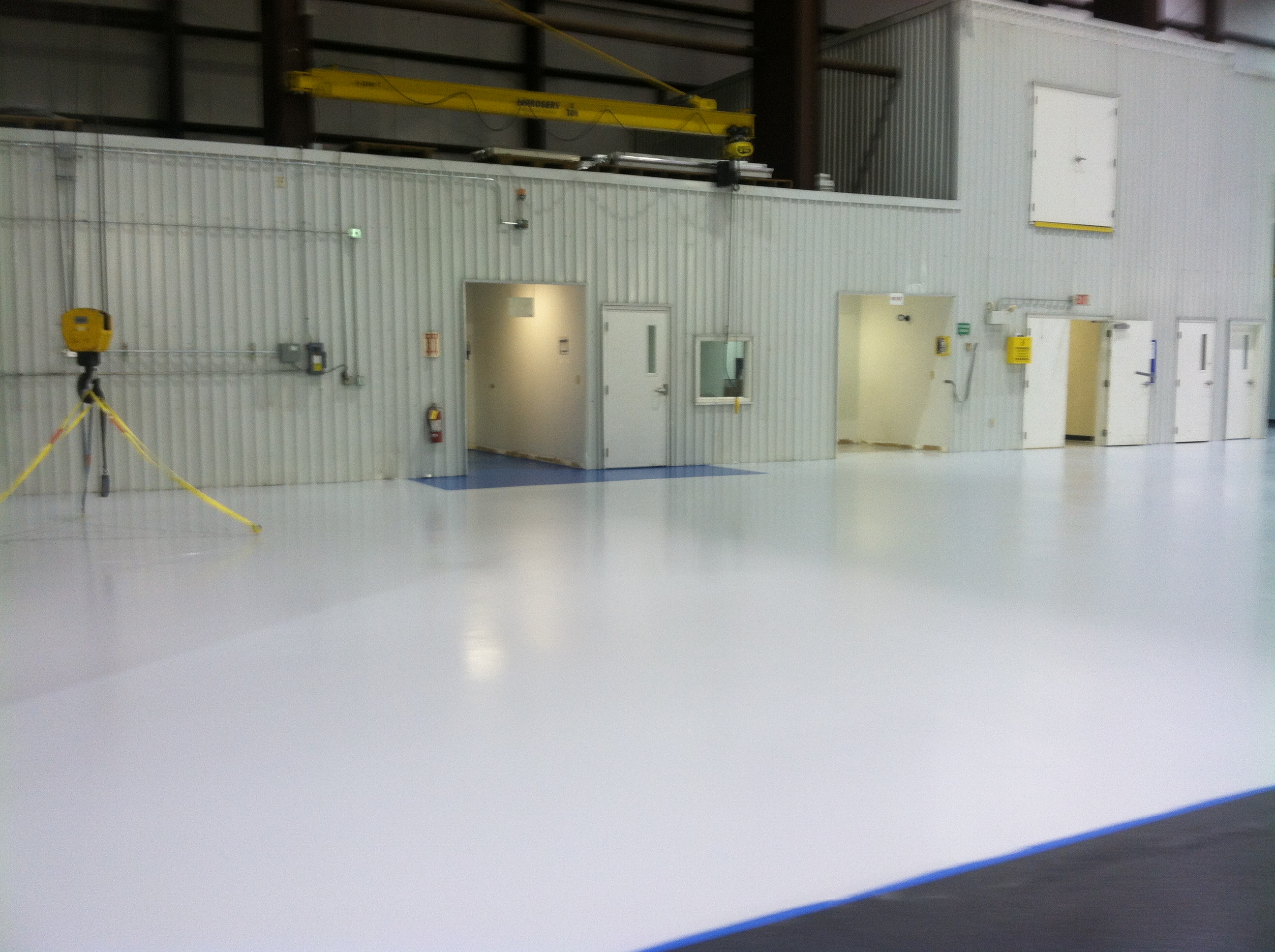 Follow these tips and you're one step closer to a beautiful smooth floor finish.
[dt_fancy_separator separator_style="line" separator_color="default"]