When a coating system fails, oftentimes the first instinct of all parties involved is to start pointing fingers.  Coatings contractors need to be aware of potential causes of failure and know how to prevent them. As illustrated in the infographic below, there are many causes of coatings failure, but one in particular stands out as the main culprit behind coatings that just don't stick.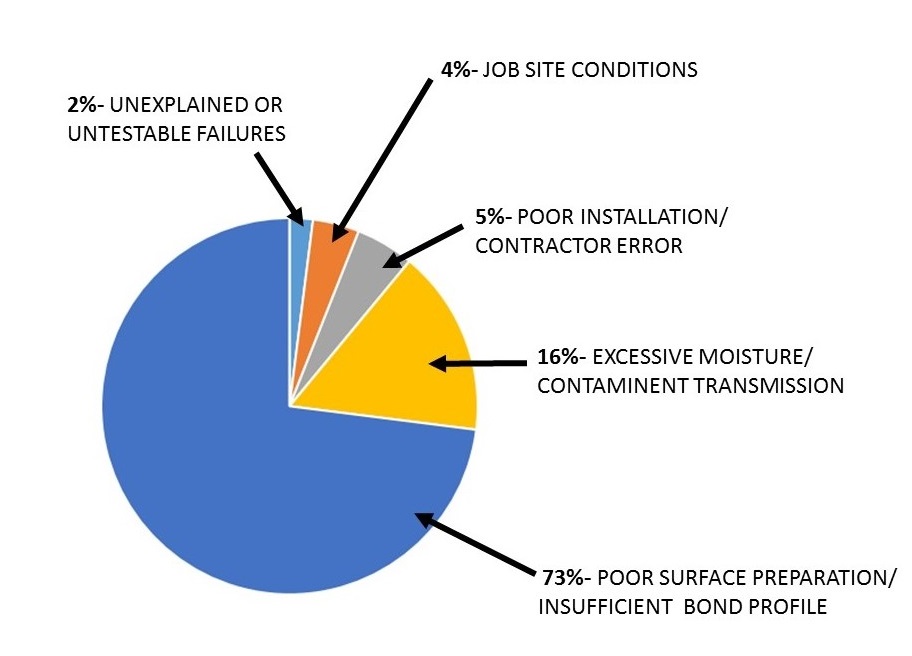 Let's break this infographic down:
1. Unexplained Failures and Jobsite Conditions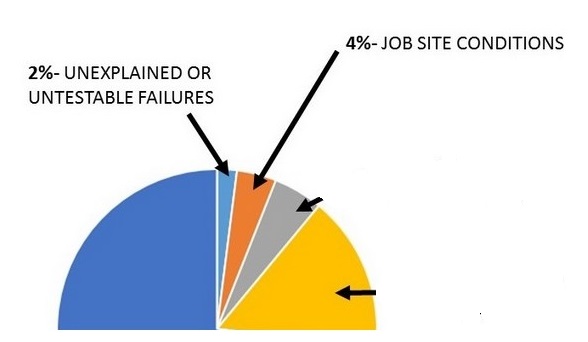 Combined, these two factors make up 6% of coatings failures.  Although they are a small portion of the pie, it is still important to understand job site conditions and be aware of any and all obstacles that could get in the way of a successful epoxy resin application. For example, if access to certain areas of the jobsite could present a problem, make sure to discuss these issues with the owner BEFORE work gets started. This could be the difference between a challenging, yet successful job and a complete failure.
2. Know Your Stuff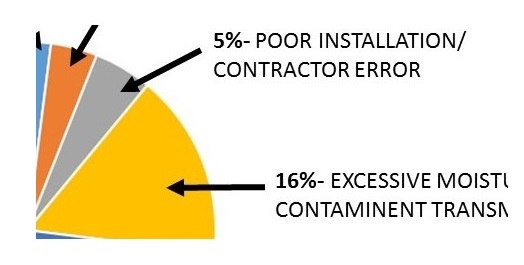 Five percent of all coatings failures can be attributed to poor installation methods and contractor error. Let's face it, people make mistakes sometimes. However, there is no excuse for poor training or careless and sloppy work. Coatings contractors need to make sure all applicators are properly trained and are up for the serious business that is epoxy coating system installation.
3. Moisture, Moisture, Moisture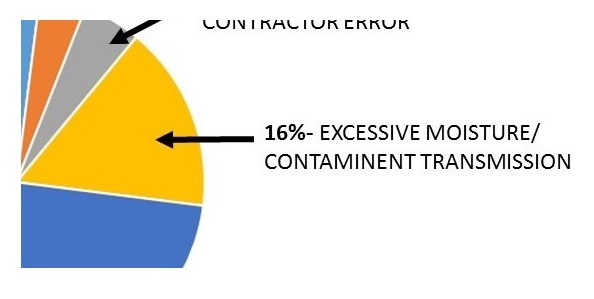 Sixteen percent of coatings failures are due to excessive moisture in the substrate.  If a concrete substrate contains too much water, pressure will force the moisture up to the surface and create a condition that will not allow for proper adhesion of an epoxy coating system.  In order to ensure that this doesn't happen and that the excess moisture is mitigated, the moisture vapor emission rate needs to be tested. A substrate with too much moisture must be mechanically prepared AND a moisture mitigation system, such as PlexiFloor Epocrete must be installed.
4. And the Winner is: Improper Surface Prep!

It should come as no surprise that a full 73% of coatings failures are due to poor surface prep and/or insufficient bond profile.  Whether the concrete is old and cracking and needs extensive cleaning and mechanical profiling, or the concrete is new and simply requires pressure washing and non-aggressive surface profiling, surface preparation is the most important factor in the success of a coating system. It can't be repeated enough—cut corners on surface preparation and the coating system, no matter how great, will fail.
[dt_divider style="thin" /]
Interested in having an epoxy floor installed the right way, the first time? Give us a call at 904-693-8800 or email us at office@plexi-chemie.com.